Koya Ferrell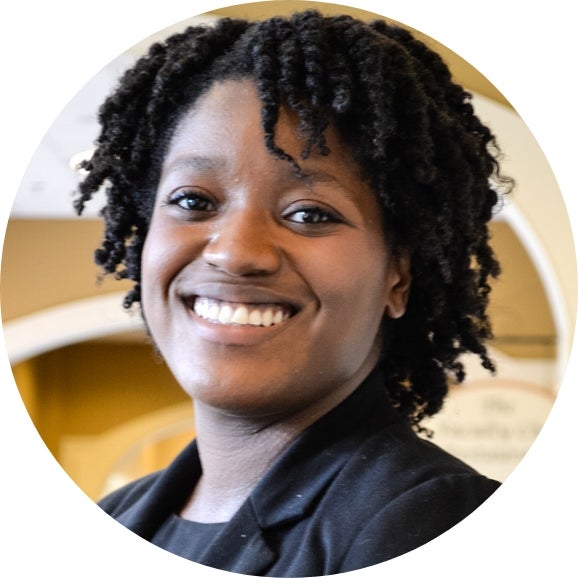 2017 Hoyas for Science Recipient
About Koya
Koya Ferrell is from Mansfield, Texas and studied Psychology at Spelman College. Here at Georgetown, Koya is studying Physiology and Biophysics with a concentration in Complementary and Alternative Medicine called the CAM program at Biomedical Graduate Education.
Why did you choose Biomedical Graduate Education at Georgetown University?
I chose the CAM program specifically because I am passionate about natural health and participating in research that contributes to the knowledge of complementary and alternative medicine as health interventions. 
As a Hoyas for Science Scholarship recipient, you were selected because your application "demonstrated a commitment to biomedical research and graduate studies at the Masters' level." What do you hope to accomplish here at Georgetown and/or what is your interest in biomedical research or graduate studies?
I hope to bring the knowledge of CAM modalities to lower income and underserved communities. Through biomedical research, primarily focused on CAM interventions, I hope to bridge the gap between cultural health practices and traditional medical practices and build a stronger trust and understanding of medicine. 
What is your life motto for overcoming challenges and/or supporting diversity and cultural understanding?
You cannot change or heal what you refuse to acknowledge. This reminds me to always stay attuned to my community and continue to learn and connect with cultures I am not familiar with so that I can identify and contribute to the needs of these communities.