Maeesha Noshin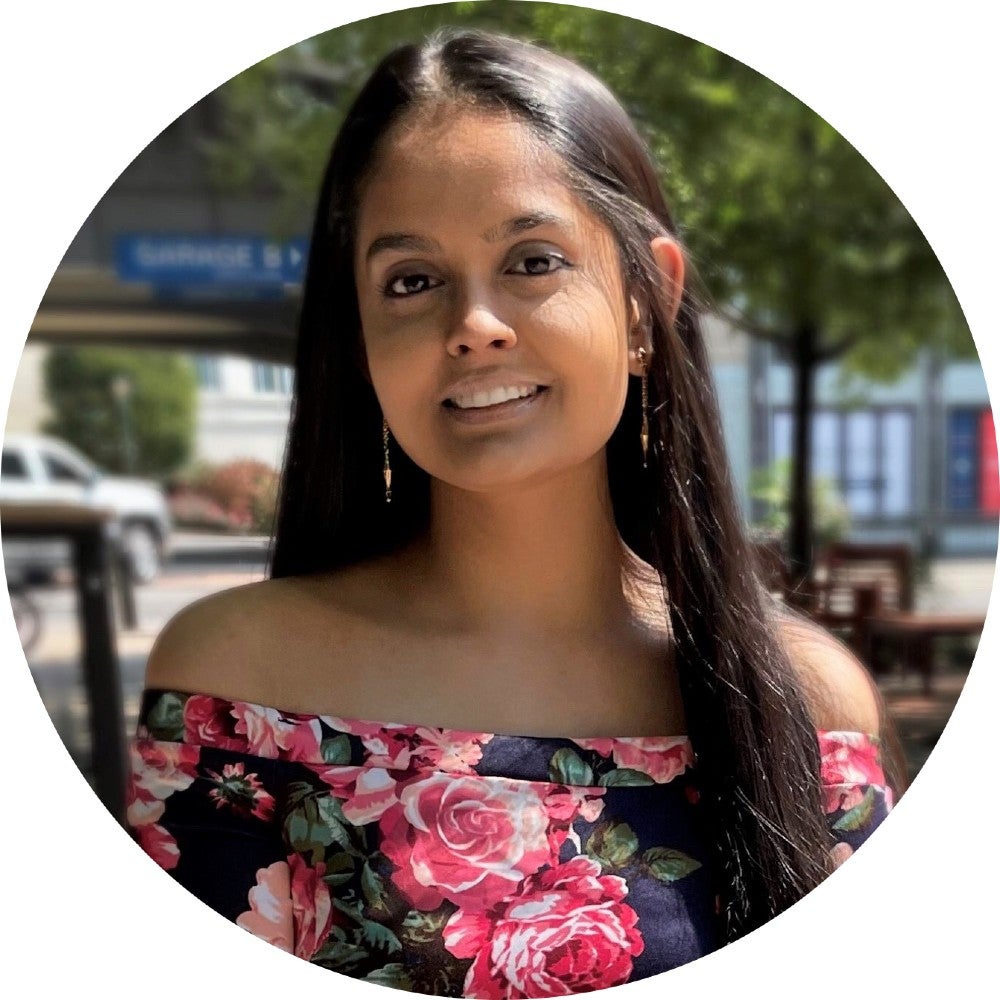 2021 Hoyas for Science Recipient
About Maeesha
Maeesha Noshin is from Rockville, Maryland. Before coming to Georgetown's Biomedical Graduate Education, Maeesha studied at the University of Maryland, College Park, where she majored in Bioengineering. 
Why did you choose Biomedical Graduate Education at Georgetown University?
The supportive environment and engaging curriculum of the Biomedical Graduate Education at Georgetown is what ultimately led me to choosing this school for my master's education. I am a student in the Special Master's Program in Physiology, as I was especially drawn to its comprehensive offering of courses. It allows me to experience the academic rigor of medical school with an added focus on interesting topics about human physiology.
The faculty at Georgetown are also well-rounded and are truly experts in their respective areas of teaching. They have full confidence in the students and are always there to help. I believe Georgetown University also supports a collaborative environment that celebrates the diversity of its students and its faculty. This ultimately facilitates an enriching academic experience both inside and outside of the classroom.
What do you hope to accomplish here at Georgetown and/or what is your interest in biomedical research or graduate studies?
As part of Georgetown University's Special Master's Program in Physiology, I am looking forward to learning about the underlying mechanisms that determine healthy versus diseased conditions in the human body, and how treatments for diseases are developed based on these physiological mechanisms. The Special Master's Program also has several hands-on medical exploration activities that I'm very excited to participate in. My ultimate goal for the near future is to enter medical school and pursue a MD-PhD degree, and I know that my time at Georgetown University will be vital to my development as both a future physician and a future scientist.
What is your life motto for overcoming challenges and/or supporting diversity and cultural understanding?
There's a quote from the Hayao Miyazaki film, The Secret World of Arrietty, that I found really evocative of my journey through life: "It's funny how you wake up each day and never really know if it will be the one that will change your life forever." I find that there will always be a new challenge presenting itself as we make our way through life, and in those challenges and pitfalls, we also find opportunities. That is why each and every day, even the ones that we find difficult or mundane, has the possibility for something amazing to happen. You can meet new people and learn new things from them and their experiences. It could also be the day that you finally achieve that goal you've been working towards.