Megan Clyne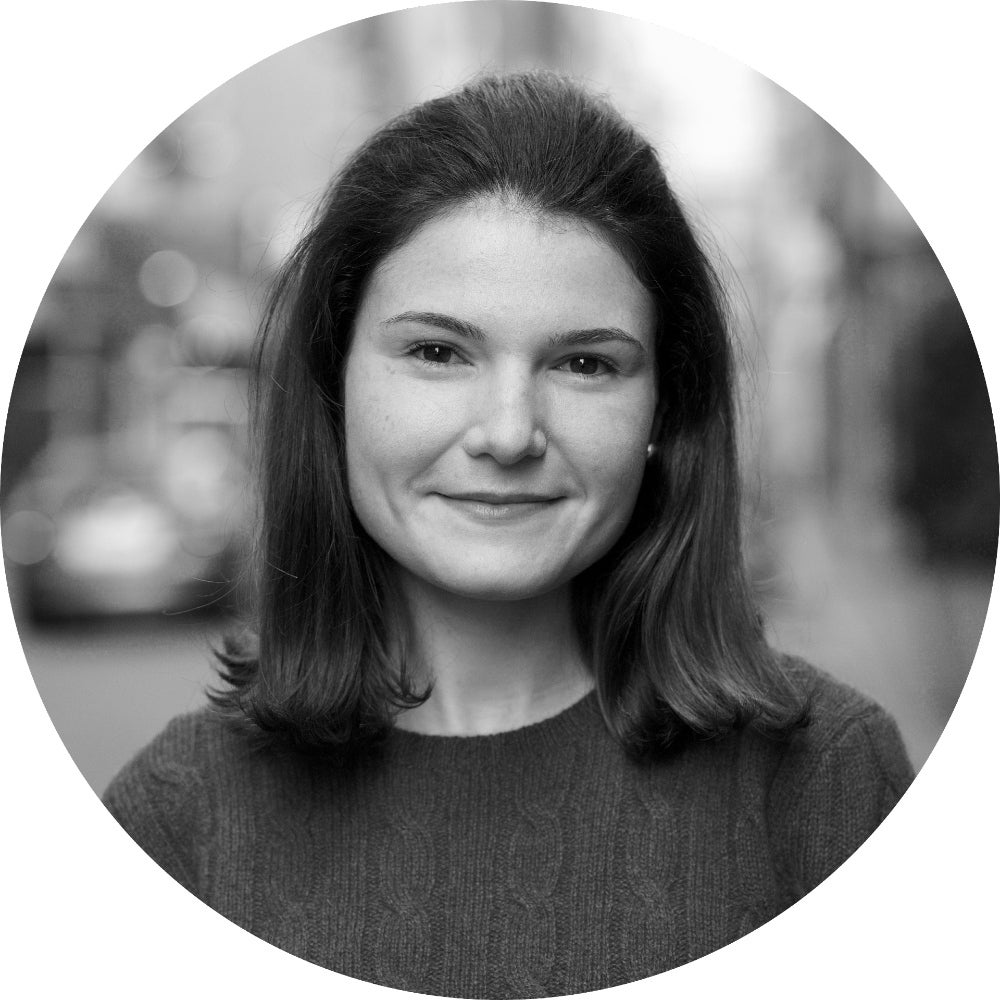 2022 Ignatian Hoya Recipient
About Megan
Megan Clyne is from New York City. Before coming to Georgetown Biomedical Graduate Education, Megan majored in Spanish and Global Health as an undergraduate at Dartmouth College.
Why did you choose Biomedical Graduate Education at Georgetown University?
Georgetown's rigorous, integrated biomedical curriculum and mission – rooted in the provision of holistic healthcare within an atmosphere of cultural engagement, humility, and respect – drew me to pursue my graduate studies here.
What do you hope to accomplish here at Georgetown and/or what is your interest in biomedical research or graduate studies?
I believe that consideration of cultural context, alongside scientific innovation, is vital to curbing some of the most pressing health crises of our time. This past year, I had the opportunity to explore the interconnections between culture and chronic disease in conjunction with a Fulbright Study/Research grant in Budapest, Hungary. My hope is to couple my culturally sensitive and globally minded approach with the scientific knowledge I develop throughout my graduate studies at Georgetown in order to care for the broadest patient base possible at home and abroad as a medical student and future doctor.
What community service activity has meant the most to you?
Working in the Emergency Department (ED) at Bellevue Hospital – America's oldest public hospital – opened my eyes to health inequities, the realities of silent sufferers, and the selfless advocacy of physician leaders who relentlessly supported the health of each and every patient that entered their care. Racing through oncoming midtown traffic in an ambulance to reach a morbidly obese individual having a heart attack on subway steps, helping to change a homeless patient from soiled clothes into new ones, assisting Department of Correction patients from Rikers Island, supporting survivors of domestic violence, and providing supplies to physicians in the trauma slot working to stabilize injured construction workers who had fallen from scaffolding, I cared for patients from all walks of life.
Engaging with patients and working to understand their lives beyond the walls of the ED reinforced for me just how critical it is to take the time to not only listen but to really hear patients – their unique circumstances, past experiences, cultural backgrounds, and occupations – to most effectively care for them. My time in the ED solidified the qualities I believe are vital to exceptional healthcare: mutual respect, informed understanding of health disparities, cultural awareness, and most importantly, humanism.