Nousha Eshaghi
Nousha Eshaghi is not your typical student. A recent medical school graduate with a string of academic accolades under her belt, Nousha hopes to use her MS in Biomedical Science Policy and Advocacy towards fulfilling a long-time goal of hers: to become a better medical advocate for her future patients through greater awareness of the policies that directly impact their lives.
---
Tell us about yourself! What is your academic/professional background and what led you to pursue graduate school in your field?
I started Medical school right after getting my BS in Biochemistry and Molecular Biology from the University of Maryland. Since graduating from medical school, I have volunteered as an extern with the Chairman of Medicine and Director of Medicine at United Medical Center and SHW-Hadley Hospital in Washington D.C. I have also taken the last United States Medical Licensing Examination which is normally taken later on during residency years. I am currently in the Biomedical Science Policy and Advocacy program and applying for residency at the same time.
How did you hear about us and why did you decide to study at Georgetown?
I have always had a strong passion for practicing medicine and pursuing biomedical research, and I came into the program with a strong belief that the concepts we cover within Biomedical Science Policy and Advocacy will give me a fresh perspective how health policy and bench research affect the lives of patients and medical practitioners.
One of the factors that greatly appealed to me was the program's emphasis on interdisciplinarity without compromise. Every course encourages students to apply rigorous and challenging scientific methods to social scientific models and theories.
Another thing that really stood out for me was how helpful the faculty and staff have been. Dr. Calderone, the department chair and my advisor, is one of the most caring, knowledgeable and helpful professors I have ever encountered. I highly value the tremendous support he has given students in mapping out their chosen paths- whether it be in policy, medicine or research.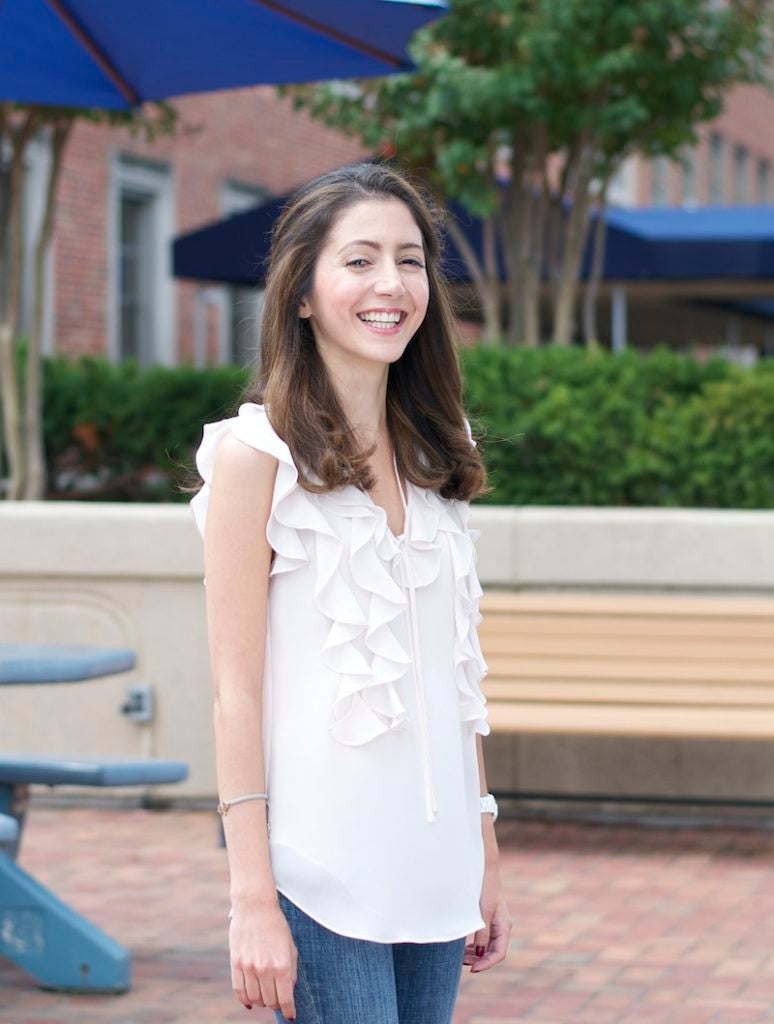 What advice would you give current or prospective students looking to get into your field of study?
I advise current or prospective students to take full advantage of all the educational and research opportunities available to them at Georgetown. The faculty here are a fantastic resource that students should make use of- whether it is for help with their coursework, or for networking opportunities.
While the program is rigorous and challenging, students from a variety of academic disciplines and who are passionate about science policy can succeed in this program if they are willing to put the work in. Biomedical Science policy is a rich and relevant field that can provide the solutions to a huge variety of current issues and problems- from health policy to clinical practice and bioethics.
As a medical doctor, I continue to be amazed by the variety of medical advocacy groups out there, the historical significance of these movements, and the role they play in our communities. I can say with certainty that the knowledge I take from here will make me a better medical practitioner, and a better advocate for my patients and peers.