Patrick Malone, M.D.-Ph.D. Candidate in Neuroscience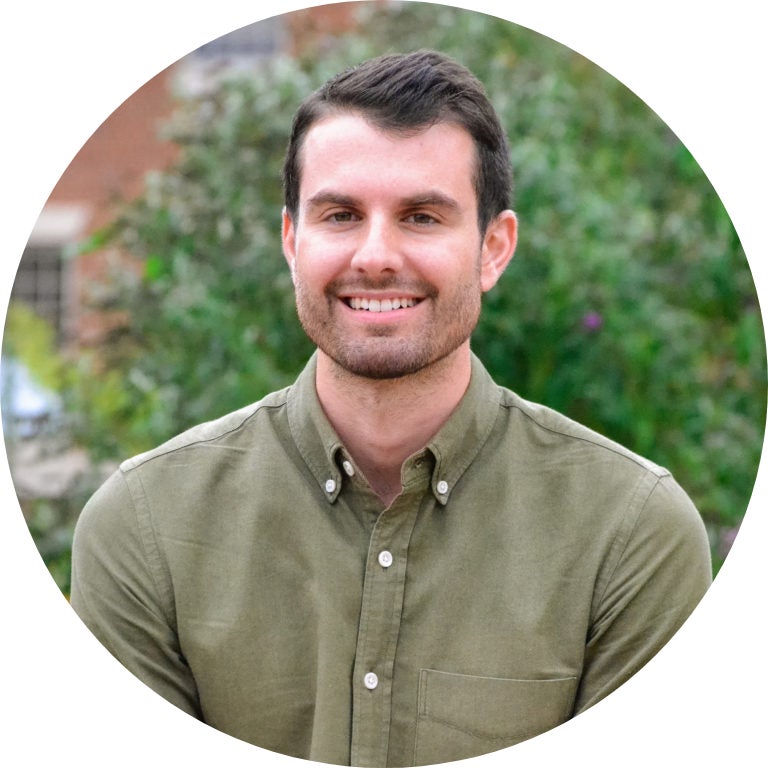 2017 National Institutes of Health National Research Service (F30) Recipient
Patrick Malone is currently using his National Research Service Award, which was funded by the National Institute of Deafness and Communication Disorders, to focus on researching how we can learn to understand spoken speech through our sense of touch. He works in conjunction with his mentor, Max Riesenhuber, and in collaboration with Lynne Bernstein, Ed Auer, and Silvio Eberhardt at George Washington University, where together they have built a vibrotactile speech prosthesis, a sensory-substitution device that transforms spoken speech into patterns of vibration on the skin.
Malone is most grateful to his excellent team of mentors, and for the training plan that is provided through the NRSA. Because he is passionate about both computing and medicine, the NRSA allowed for him to improve on both his computational and clinical skills while supporting his education in both his final two years of his PhD and in the final two years of his MD after returning to medical school.
Biomedical Graduate Education congratulates Patrick on being awarded such a prestigious grant!