Ronald Missihoun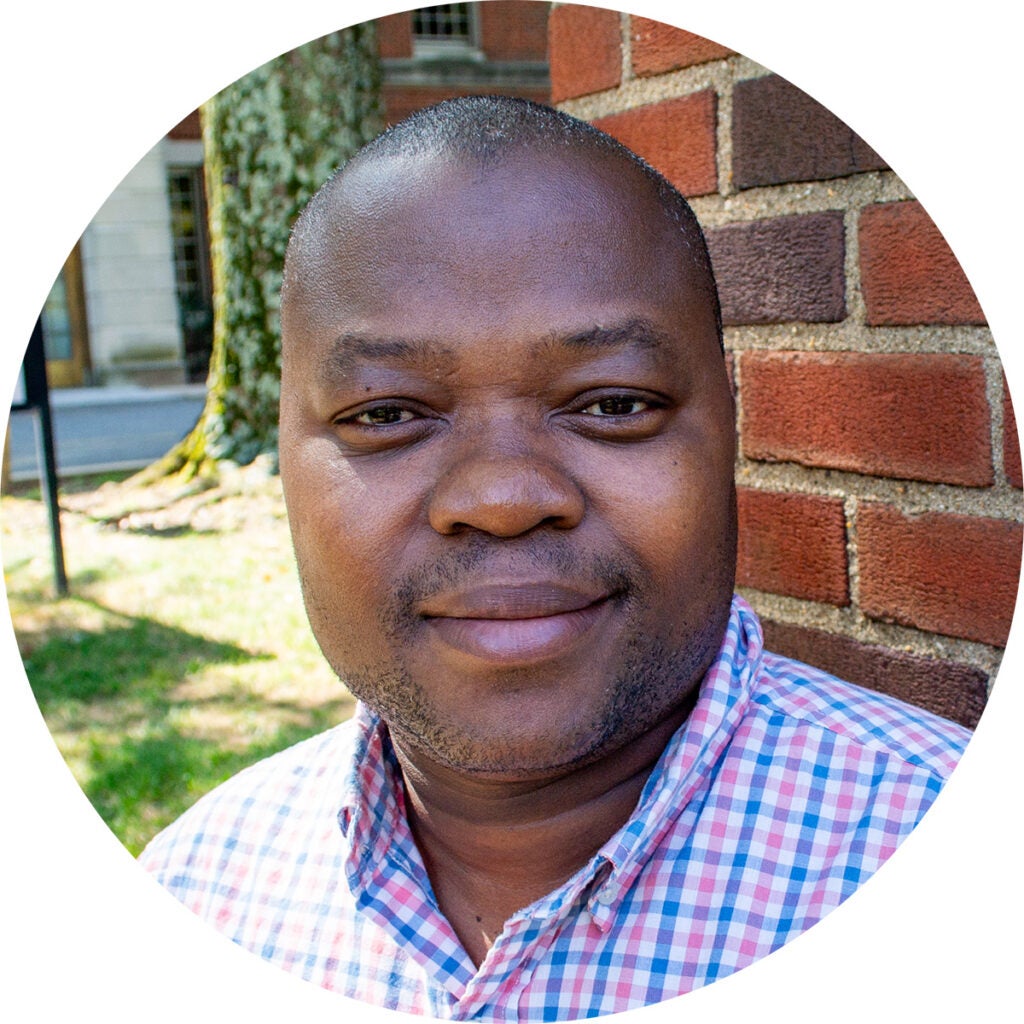 GU IMSD Fellow
2023 Cohort
The Georgetown University Initiative for Maximizing Student Development (GU IMSD) is designed to develop a diverse cadre of doctoral scholars prepared for careers in the biomedical scientific workforce. Our incoming GU IMSD Fellows share their interests, career goals, and advice for aspiring Ph.D. students.
About Ronald
Ronald Missihoun is pursuing a Ph.D. in Tumor Biology at Georgetown. He previously earned a Master in Biomedical Science from Hood College, as well as a Master in Food Science and a Master in Biochemistry from the University of Benin.
What are your research interests? How did you become interested in your area of study?
I am particularly interested in investigating the cross-talk between immuno-modulators, cAMP and DDX19b in regulating c-myc and FANCD2 expression in patients with pancytopenia driven anemia (FA).
What do you hope to gain from the GU IMSD program?
I hope to build leadership, organizational, team-building skills with a note on professional development and project management.
How have your previous experiences or your background influenced your personal/professional development, scientific interests and/or career goals?
My experience and background in industry have tremendously impacted my decision to embark on a research path. I want to work for myself, build something big from scratch to help the world through research. That's why I came back to academia. To do this, I still need to learn and improve my philosophical thinking on how to approach various research topics. This is mainly because industry and academia handle data and procedures quite differently in terms of goals, and now I am finding myself in a readjustment mode to better fit the purpose of why I am here. However, my five years of experiences in industry will surely be helpful in navigating this journey.
What advice do you have for applicants who wish to pursue doctoral programs?
I would say to be honest with yourself, know your strength and weakness, prepare yourself in depth in literature of your topics of interest and keep reading. When you start, do not procrastinate and put a big effort of taking notes and maintaining self-organization.
What do you want to do after you complete your doctoral studies?
I want to open a biopharmaceutical startup and/or go to academic research and teach. While this decision is still too early, time will tell if I need to go back to industry or stay in academia.
How has mentorship impacted your educational/career journey?
It is too early for me to answer this question correctly at an early phase of my Year 1 research track. Meanwhile, I believe that the faculties and senior students have helped tremendously with their advices and supports during orientation and peers meeting.
What is your life motto for overcoming challenges and/or supporting diversity and cultural understanding?
Be open-minded, be wise, be respectful and never take a no as a stop point.
Is there anything else you want to share about your journey through science or through life?
Challenges may be on our ways, but as long as I wake up, I strive to do better than yesterday to get through my journey.