Sally Huang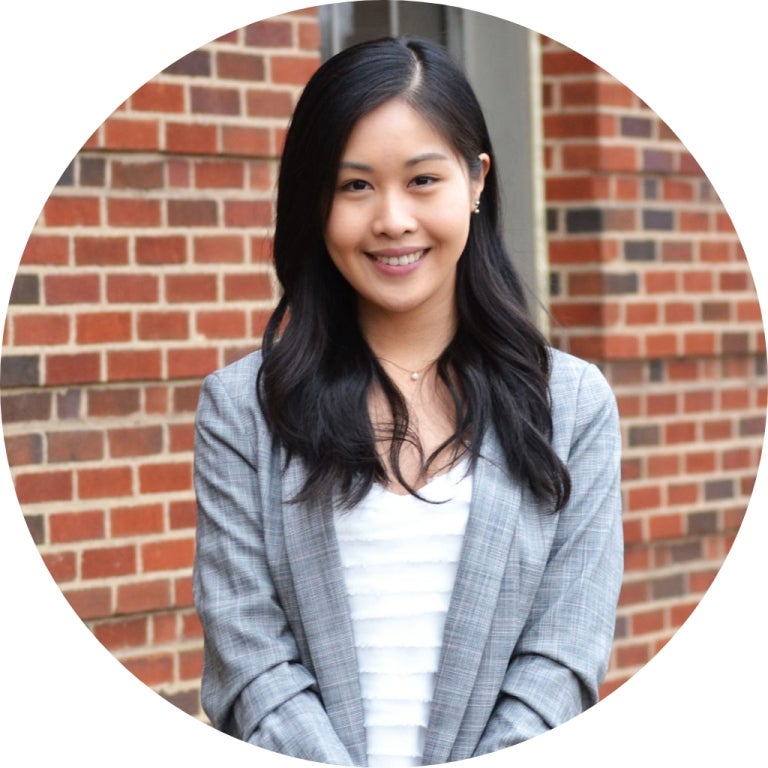 MS in Biohazardous Threat Agents & Emerging Infectious Diseases
About Sally
Sally is a student in the Master's in Biohazardous Threat Agents & Emerging Infectious Diseases program at Biomedical Graduate Education (BGE). She is originally from New York City, New York.
What made you choose Georgetown University for your MS degree?
Georgetown University's education and reputation is highly esteemed and was originally what drew me to consider Georgetown University for a master's education. However, it was the MS Biohazardous Threat Agents & Emerging Infectious Diseases Program that caught my attention. Unlike other programs that I've looked into, this program is really one-of-a-kind and distinguished from the others.
Located in Washington D.C., I know I can rely on my education being up to date with the latest news and policies to influence what and how I learn. Not to mention, a glance at the curriculum when applying was also a deal-setter for me. The interactive classes I have with my professors and friends/classmates, the variety of guest speakers invited to our lectures who are top professionals in their field, and the interesting coursework assigned further solidifies how Georgetown University was the best choice for me.
What do you hope to do with your degree?
My goal is to become an active member in the biodefense and national security field. Whether it is a full-time job, further education in a doctorate program, or both, I hope to contribute new ideas and action to affect change in a world that is becoming increasingly vulnerable to advanced sciences and technology.
What sparked your interest in the biomedical field?
My interest in the biomedical field started in high school and really grew during my undergraduate education. I loved learning the details about different scientific topics and realizing how these mechanisms and processes all came together.
Out of all of the movies you've seen, which one would you highly recommend to anyone?
I would absolutely recommend The Devil Wears Prada. I've watched this movie since childhood, and since then repeatedly. It's quirky, funny, has a phenomenal cast of amazing actors, and I love how there is no other movie like it.
What is your favorite thing to do during the holiday season?
I like to travel during the holiday season to different countries to experience how different locations and cultures celebrate the holidays. When I'm home in New York City, I enjoy exploring the city's Christmas decorations and sights with friends and family. I love how festive New York City gets during this time of year, and the energy you feel outdoors is always memorable.