Selena Thomas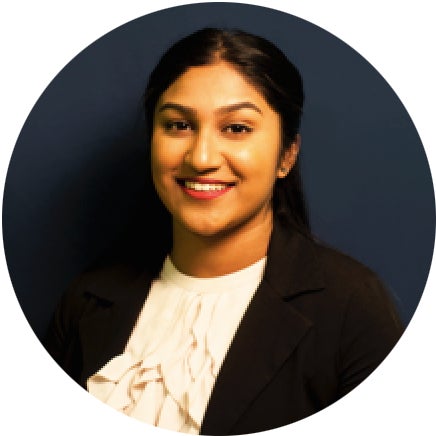 2020 Hoyas for Science Recipient
About Selena
Selena Thomas is from South Floral Park, New York. Before coming to Georgetown's Biomedical Graduate Education, Selena studied at Stony Brook University where she majored in Biochemistry and Sociology.
Why did you choose Biomedical Graduate Education at Georgetown University?
The rigor of the Georgetown Biomedical Graduate Education curriculum, particularly that of the SMP, is providing me with an immersive and demanding platform that I can use to demonstrate my ability to excel in medical school and beyond. The SMP allows me to hone in on the knowledge and competency necessary for a career in medicine. Participating in this graduate program will not only strengthen the skills I already possess, but will also afford me with a productive environment in which I can progress towards a lifelong goal of mine. 
What do you hope to accomplish here at Georgetown and/or what is your interest in biomedical research or graduate studies?
As an aspiring physician, I hope to gain a better understanding of the foundational concepts of medicine prior to entering into medical school. Georgetown's mission is one consistent with the core values and ideologies I possess and would one day hope to practice medicine with.
What is your life motto for overcoming challenges and/or supporting diversity and cultural understanding?
Diversity enables us to feel less alone in the world, but also serves as an indicator of the disparities we face. By continuing to educate myself, I hope to do my part to address these societal disparities and to actively combat them.