Shavaiz Manzoor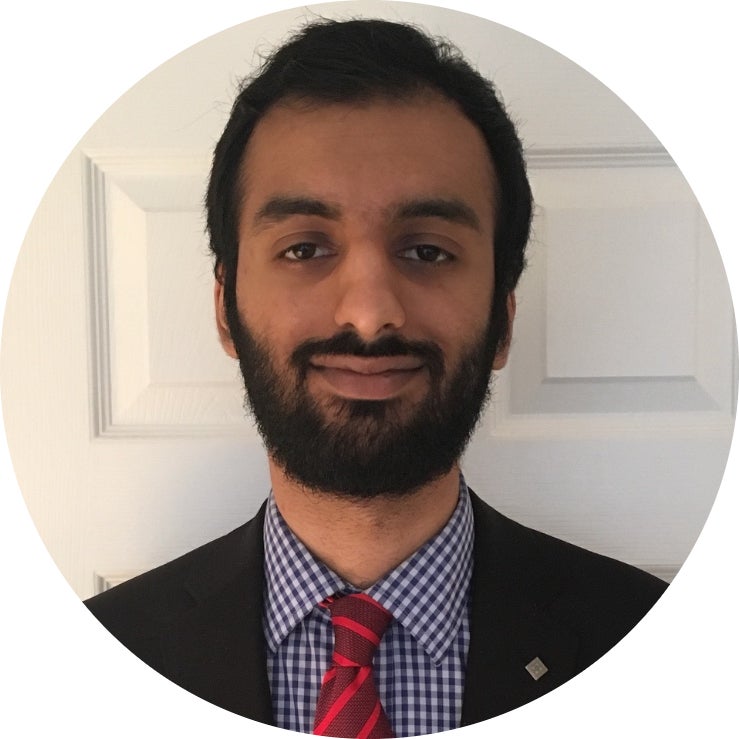 2022 Ignatian Hoya Recipient
About Shavaiz
Shavaiz Manzoor is from Potomac, Maryland. Before coming to Georgetown Biomedical Graduate Education, Shavaiz earned an undergraduate degree in Biological Sciences with a specialization in Physiology and Neurobiology from the University of Maryland, College Park.
Why did you choose Biomedical Graduate Education at Georgetown University?
I chose to study at Biomedical Graduate Education at Georgetown University because of the rigorous curriculum, strong alumni network, supportive staff and faculty, and the numerous research and professional opportunities available in the D.C./Maryland/Virginia area.
What do you hope to accomplish here at Georgetown and/or what is your interest in biomedical research or graduate studies?
I hope to be able to broaden my understanding in normal as well as pathological processes in human physiological and cellular systems. I also hope to refine my research abilities so that I can incorporate these skills in my future career goals.
What community service activity has meant the most to you?
I volunteered as a GED tutor for my local library, where I personally taught students, both in group settings and individually, concepts necessary to prepare them for the GED exam. I was able to interact with an extremely diverse population from all walks of life. It was through this activity that I was able to witness firsthand how many of my students were prevented from equitable educational opportunities due to their cultural and socioeconomic backgrounds. By accommodating their learning needs and providing them with the necessary resources, I was able to play a role in bridging that gap in order to allow them to accomplish their goals.