Siena Alfrey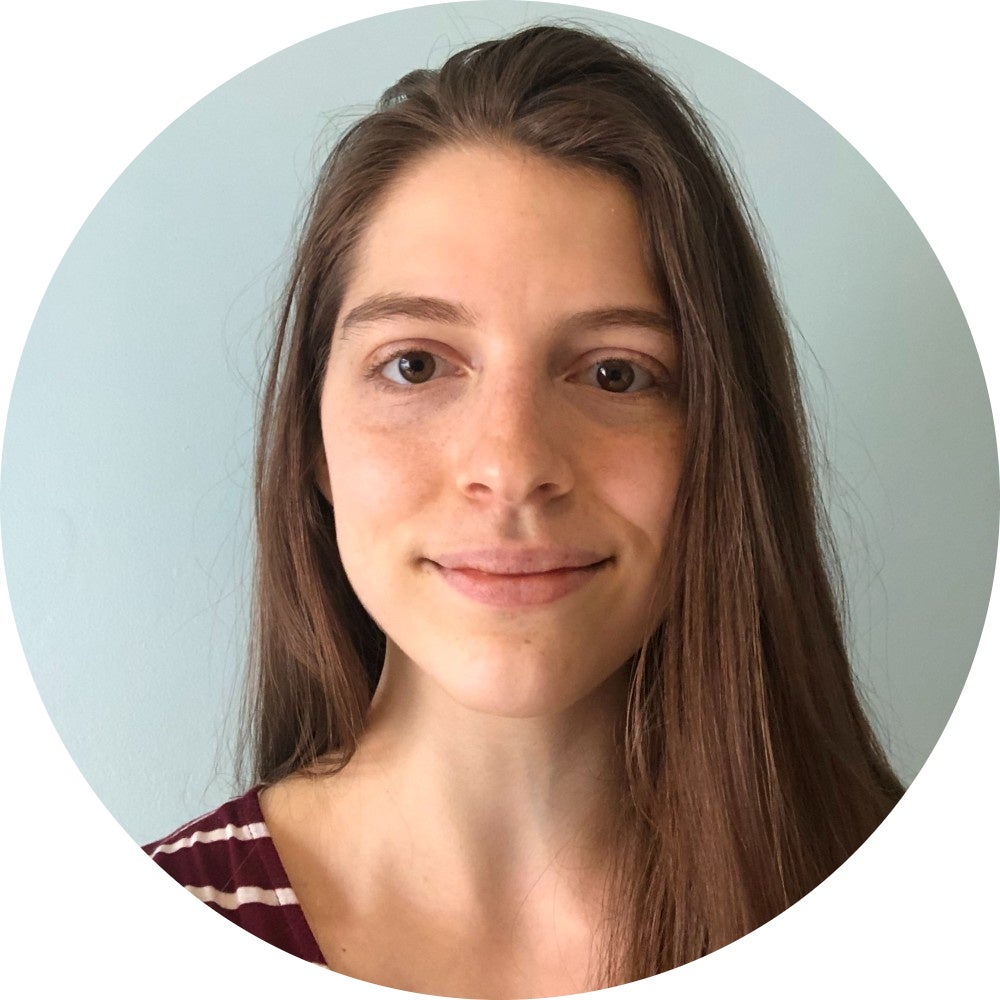 2021 Ignatian Hoya Recipient
About Siena
Siena Alfrey is from Stanford, California. Before coming to Georgetown's Biomedical Graduate Education, Siena studied at the University of British Columbia, majoring in the Philosophy Honours program.
Why did you choose Biomedical Graduate Education at Georgetown University?
First and foremost, I was drawn to Georgetown because of the outstanding curriculum and resources offered for the students enrolled in their Biomedical master's programs. Georgetown's history of excellence in medical pedagogy extends to these programs, helping students to become the most capable and prepared clinicians they can be. I know that, upon graduation, I will have the necessary background to succeed in medicine and beyond.
What do you hope to accomplish here at Georgetown and/or what is your interest in biomedical research or graduate studies?
Coming from an arts undergraduate background, I have had limited opportunities to explore biology and physiology. During my Master's in Physiology, I am aiming to develop myself academically, and prepare for further education and practice in medicine. However, I also hope to develop the values and qualities that characterize a great physician, one who is invested in their patients and a holistic medical treatment. I know that Georgetown, an institution that is home to both great academics and great physicians, will help me grow in both respects.
What community service activity has meant the most to you?
When I was at the University of British Columbia I volunteered at UBC Hospital in the Purdy extended care unit, providing recreational activities for its elderly residents. I had anticipated that this would be a simple position: chat a little, do some puzzles, help the residents relax. In reality, it was an eye-opening experience, one that gave me insight into the difficulties faced by some of the most vulnerable individuals in our society.
Sometimes my work involved cheerful conversation with residents for whom I had developed a great deal of affection, but who didn't remember ever having met me. Sometimes I would use children's toys with a resident who could only express their enjoyment of the game emotionally rather than verbally. All of the work was valuable. It allowed the residents, many of whom had been essentially abandoned to the medical system, to enjoy a caring, human interaction.
Not a day goes by that I don't think of Purdy and of all of its residents. Their struggles with their daily lives in the hospital and the joy they experienced from these little interactions have taught me the value of caring both for those close to you and for those who have been left behind.