Simran Rajput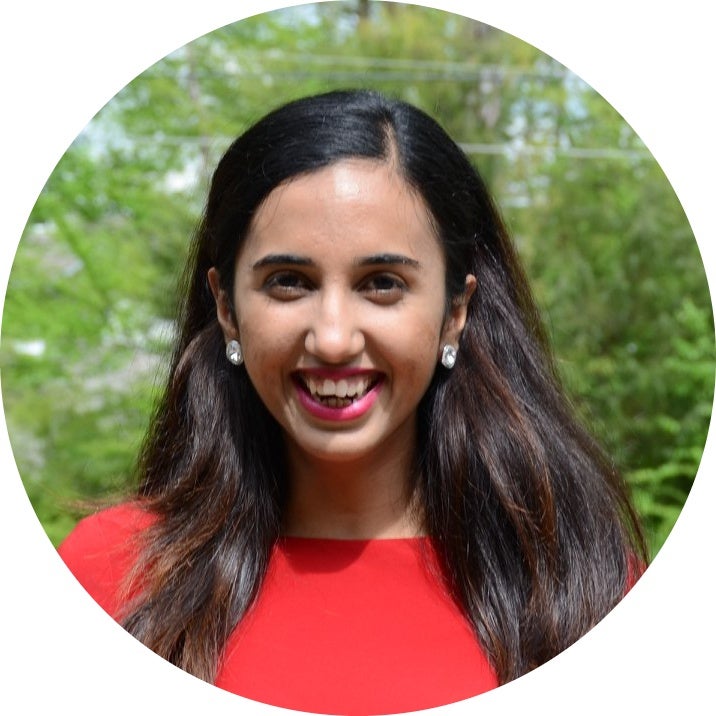 2021 Ignatian Hoya Recipient
About Simran
Simran Rajput is from Lawrenceville, Georgia. Before coming to Georgetown's Biomedical Graduate Education, Simran studied at the University of Georgia, majoring in Biochemistry and Molecular Biology and in Spanish.
Why did you choose Biomedical Graduate Education at Georgetown University?
The integrity and character Georgetown instills in its students to learn and reason with is why they're able to become such strong community leaders and the reason I chose to be a Hoya. I wanted to be part of the coursework that can not only help assure my interest in medicine, but also teach me to be thoroughly self-reflective, accountable, and constructively compassionate. As a physician, I want to use the resilience and continuance I learn here to provide quality care and support for my patients.
What do you hope to accomplish here at Georgetown and/or what is your interest in biomedical research or graduate studies?
I hope to accomplish Utraque Unum (faith and reason) in my academic endeavors, interactions with the school community, and application into medical school while here at Georgetown. I want to be a doctor because I believe that the responsibility of choosing a treatment and advising one about the betterment of their health requires not only scientific knowledge and indefinite inquisitiveness, but also transparent communication and constructive compassion.
What community service activity has meant the most to you?
During my gap year, I volunteered at Janaseva, a nonprofit organization that helps provide healthcare for primarily low-income families, displaced individuals, daily wagers, and labor workers in Kolkata, India. Each physician there has a role not only in the clinic but also in the community. I worked with them to hold workshops about domestic violence, quitting smoking, and good hygienic practices. I had to continuously remind myself to be ethically responsible for how and what I communicated with the patients and their family members during home inspections and at the clinic.
My clinical exposure to medical science has been the most rewarding experience. As a physician, I want to get started to work on problems I already know exist in my community here, from special education qualifications to mental health awareness. I earned my MBA in the previous academic year so that I can use those skills to establish effective communication and lead the community to acknowledge and work on improving our health care system. Each person I meet in my volunteering opportunities has resonated in shaping my opinion and trimming my discipline and qualities. It's because of their willingness to let me into their stories that I have been able to share mine.