Steven Everett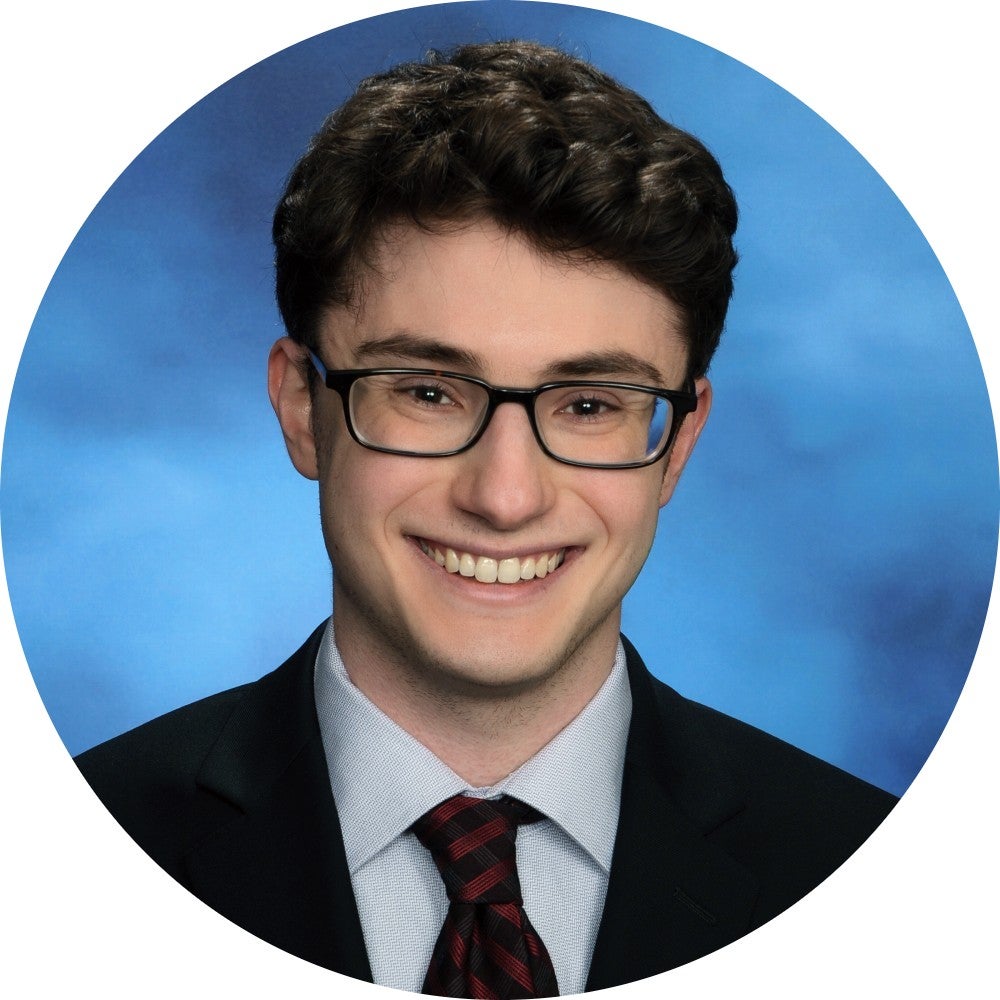 2021 Ignatian Hoya Recipient
About Steven
Steven Everett is from Ridgefield, Connecticut. Before coming to Georgetown's Biomedical Graduate Education, Steven studied at Boston College, where he earned a Bachelor of Science in Neuroscience and a minor in Medical Humanities.
Why did you choose Biomedical Graduate Education at Georgetown University?
I chose Biomedical Graduate Education at Georgetown University — and the Special Master's Program in Physiology specifically — due to the rigor and organization of the program's curriculum within an environment that I was confident aligned with the values I will eventually use as a practicing physician. The Special Master's Program places graduate students right into the medical school curriculum, exposing us to all the same material as our colleagues in the Georgetown University School of Medicine, and gives us the opportunity to excel in these courses as we apply and interview for medical schools during and after the master's program.
What do you hope to accomplish here at Georgetown and/or what is your interest in biomedical research or graduate studies?
Georgetown has provided me with the opportunity and all the resources I need to excel and to further strengthen the academic component of my medical school application. In addition, I hope the components of my graduate education will deepen my understanding of biomedical science and allow me to take what I have learned and apply it — both in the lab and with future patients. Georgetown's commitment to serving those systematically left out from accessible and affordable care has also expanded my understanding of the challenges physicians and scientists need to overcome in order to provide for their patients and the public. I hope to additionally participate in service opportunities that allow me to work directly with those often left on the fringes of institutions such as housing, health care, and education in the greater D.C. community.
What community service activity has meant the most to you?
As an undergraduate at Boston College, I volunteered weekly at a medical respite center that is part of the Boston Health Care for the Homeless Program. Patients there were often "not sick enough" to require a lengthy inpatient stay at a hospital, but at the same time, "too sick" to be discharged from care without a stable place to stay. Lengths of stay varied from a few days for minor operations to a few weeks for more complicated ones that required constant observation and evaluation.
My role was nonclinical and varied in nature, but my goal was always to help patients relax and allow them to focus on something other than their care or the myriad of challenges many are faced with daily. I organized small craft activities that allowed patients to take an hour from their day in an otherwise busy, crowded space, and make a necklace, or draw, or just flip through glossy magazines and imagine themselves somewhere more relaxing. I additionally worked to coordinate transportation and other logistical details related to patients' appointments and care during their stay.
These experiences allowed me to observe from a "zoomed-out" perspective all the individual services patients needed, from interactions with care navigators and housing advocates to the medical teams responsible for each patient's care. This vantage point afforded me the opportunity to see just how vital each member of the care team is, especially in cases with patients experiencing homelessness, food insecurity, and other structural inequalities out of any individual's control. Recognizing the systemic nature of these inequities is essential both in working with marginalized populations, and in formulating strategies to push against such inequity.