Tiffany Brooks Roberts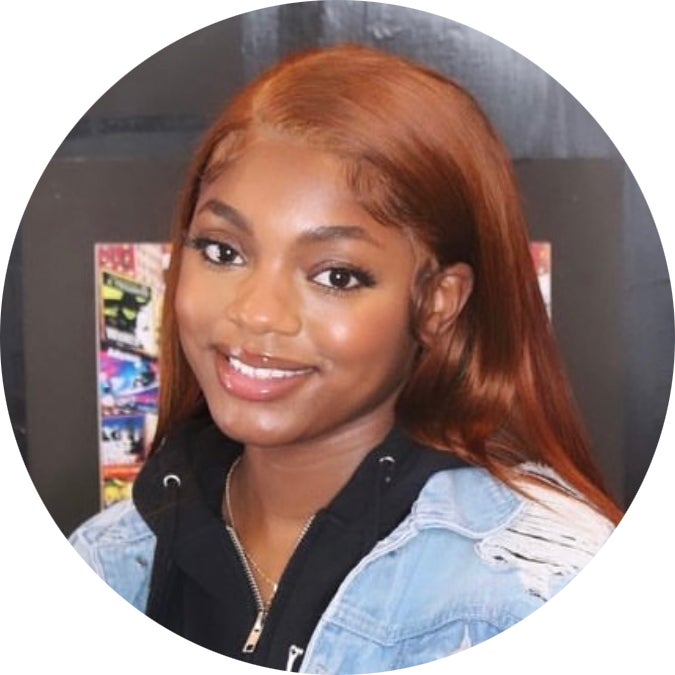 2023 Federal Academic Alliance Scholarship Recipient
About Tiffany
Tiffany Brooks Roberts is from Philadelphia, Pennsylvania. Before coming to Georgetown Biomedical Graduate Education, she earned a B.S. in Chemistry with a minor in Medical Humanities from the New York Institute of Technology.
How do you hope your graduate studies will benefit you as a civil servant?
This degree will not only allow me to go into the medical side of research, allowing me to work in clinical trials and eventually create my own/be a part of the creation of one, but I can take the general project development skills I am gaining from these classes and apply it to the work we are doing in the manufacturing department at Indian Head.
What is your academic focus? What sparked your interest in it?
I've always loved chemistry, every aspect of it. I love how it can tie into anything. For example, right now, I am working in manufacturing on a naval base, but I can still explore my curiosity within the medical world with this degree. In high school, I did a lot with computer science, and was very good at it, but at a certain point, it didn't really challenge me anymore. I interned at the Philadelphia Naval Base during high school and some of college, where I participated in both computer science projects as well as chemistry projects – material science, to be specific. This opportunity allowed me to see a different world of chemistry, how it could go from creating medicine to manufacturing energetics, but you are still connected by the fundamentals of the subjects.
My mom was diagnosed with breast cancer when I was in middle school. That is what sparked my interest in clinical trials, but when I was 6-7, my godmother took me on a trip to a museum, and as we passed the chemistry sets, she practically had to peel me off the wall – I was enamored.
What do you want to do after earning your degree?
After I earn my degree, I am interested in looking into the research facilities at Indian Head. I want this degree to be a steppingstone for when I eventually retire from the Navy and explore the medical side of chemistry, in a workforce environment. My life goals include touching as many pieces of chemistry as I can, in any way that interests me.
What motivates you?
Being able to learn motivates me to learn more. I know it sounds silly, but it is hard for me to sit still when I know there are things that I do not know and "need" to know. My curiosity motivates me. When I fall in love with something, there is a void that opens, and that void makes it hard to not research all that comes with whatever caught my eye. With science, there is never too much information, never an end to what you can learn or what you can create/improve.