Alumni Bring Georgetown Values to the Public Sector
Two of the most enduring values of Georgetown University are "People for Others" and "Educating the Whole Person." The graduate programs at Georgetown Biomedical Graduate Education (BGE) embody these values, especially in their application to careers and roles within the public sector.
The value of being "People for Others" is a call to action to all members of Georgetown University to be catalysts for change within their broader disciplines, industries, communities, and the world. As such, Georgetown BGE values the role that civil servants play in our society. Our programs and resources equip students to continue the work of being People for Others in their chosen roles within the federal government.  
In the spirit of Georgetown University's value of "Educating the Whole Person," Georgetown BGE is proud to offer graduate-level academic programs to support our students in their professional pursuits, regardless of where they might be in their individual career journeys. Our master's programs are streamlined to allow students to complete their studies within 1 to 2 academic years. These degrees serve as steppingstones for individuals building their skills before heading into the workforce, or for those looking to elevate their skills in their chosen career path or to pivot to a new role.  
In combining these two values, Georgetown BGE is uniquely equipped as a home and a launching pad for those looking to pursue or currently pursuing careers in the public sector.
The following profiles highlight how our students at Georgetown BGE have used their experience to start careers in the public sector, or how their time in one of our programs has helped them continue to grow in their chosen role in the federal government space.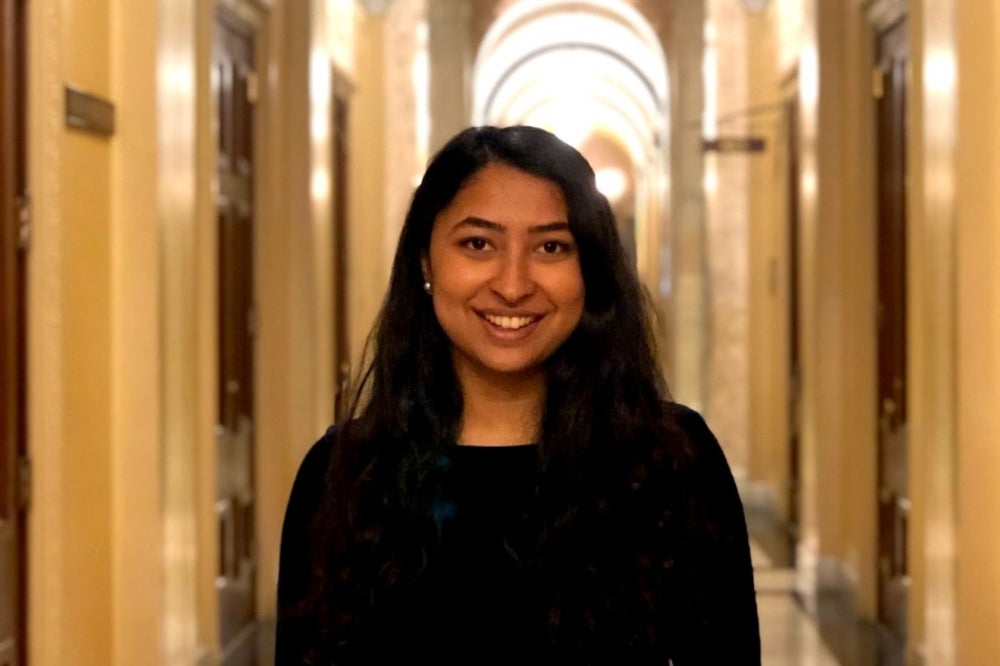 Rhea Bhatt
M.S. in Systems Medicine
Rhea Bhatt is a Designated Federal Officer in the FDA's Center for Drug Evaluation and Research (CDER) and completed a fellowship in the Division of Rare Diseases and Medical Genetics (DRDMG) in the Office of New Drugs (OND). Before joining the FDA, Rhea conducted clinical research in the bone marrow transplant department at Moffitt Cancer Center in Tampa and in the Department of Radiation Oncology at MedStar Georgetown University Hospital, assessing socio-demographic factors that impact the likelihood of presenting with metastatic breast cancer. As a student, Rhea worked on a technology assessment on the opioid vaccine in the Center for Science, Tech, and Engineering at the U.S. Government Accountability Office (GAO) and interned on Capitol Hill with a focus on pharmaceutical and health policy.
Rhea is a graduate of the Systems Medicine program at Georgetown University Medical Center, with a focus in clinical informatics. She completed her undergraduate studies in Biomedical Sciences and Political Science at the University of South Florida and the University of Exeter in the U.K. as a Kosove Society Scholar.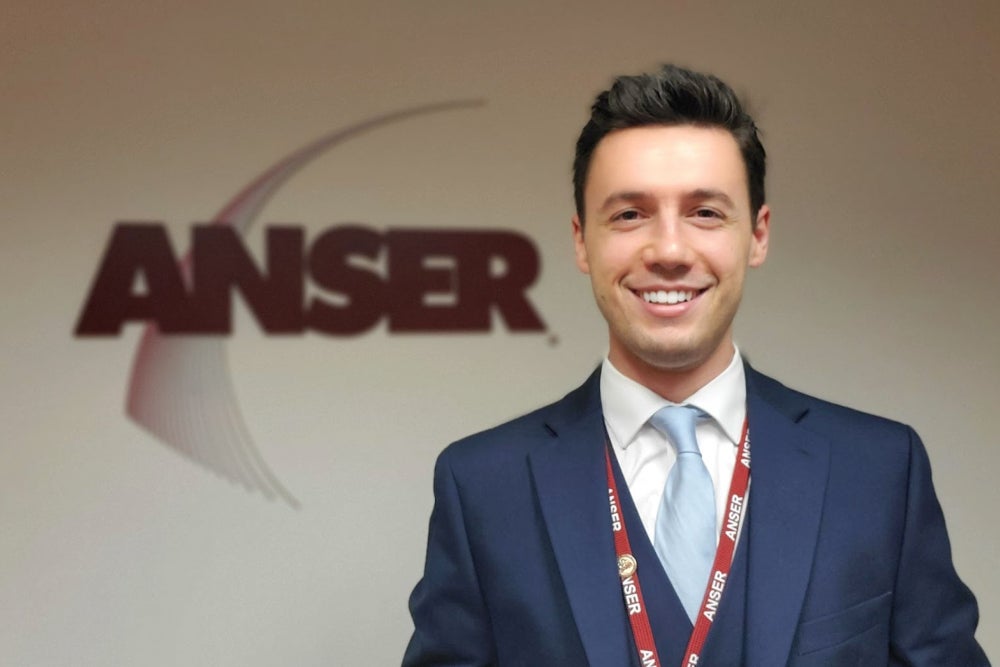 Michael Orange
M.S. in Biohazardous Threat Agents & Emerging Infectious Diseases
Michael Orange is a CBRNE (Chemical, Biological, Radiological, Nuclear, and High-Yield Explosive) defense professional with global health security and foreign language experience, currently serving as a Technical Program Analyst with ANSER's Chemical/Biological Matters (CBMD) and Acquisition/Strategy (ASD) departments. In this role, he supports Department of Defense (DoD) clients within the Joint Program Executive Office for Chemical, Biological, Radiological, and Nuclear Defense (JPEO-CBRND). His overall goals are to address local public health issues while having a broader impact, make the United States a safer place, and serve with quiet patriotism. 
Mr. Orange graduated from St. Vincent College in 2016 with a Bachelor of Arts in Biology as well as two minors in Spanish Literature/Conversation and Psychology. In 2018, he completed his Master of Science in Biohazardous Threat Agents & Emerging Infectious Diseases at Georgetown University. This graduate program focuses on diseases facing the global community, whether such threats occur naturally or are purposefully designed (i.e., bioterrorism).
Mr. Orange has professional and educational experience that encompasses the following areas: countering weapons of mass destruction (CWMD); public health emergency preparedness; Tableau BI Software (data visualization) as an epidemic intelligence tool; biosafety (e.g. BSL-1, 2, 2+, and 3 laboratory inspections to verify compliance with government regulatory agencies); foundational scientific research (microbiology, immunology, emerging and zoonotic infectious diseases); Spanish-to-English translation; and public health policy and regulatory frameworks of biosecurity, One Health, and other natural life sciences.
Read Michael Orange's article, "Navigating the Federal Black Hole: USAJobs and the Frustrating Civil Service Employment System," in the Career Catalyst Blog.