Alexzander Ballard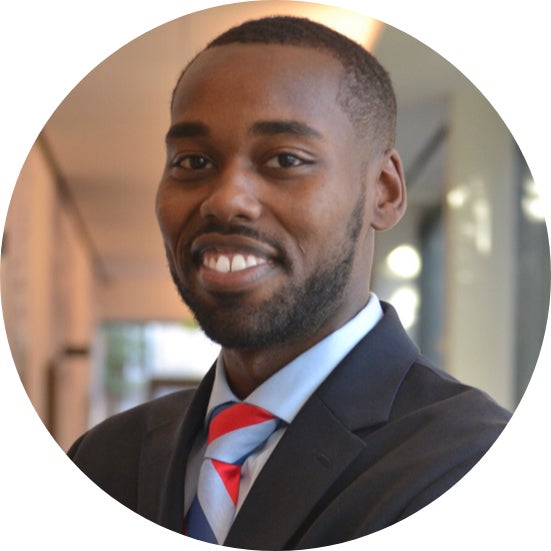 2018 Hoyas for Science Recipient
About Alexzander
Before coming to Georgetown's Biomedical Graduate Education, Alexzander studied at Hampton University where he earned his Bachelor of Science as a Biology major with a concentration in medicine in 2018. 
Why did you choose Biomedical Graduate Education at Georgetown University?
Per my mentors in medicine; I need to acquire knowledge of drug development, social & behavioral health models, and several other aspects of the medical field. Therefore, I am grateful to be a part of this education program as I know it will prepare me for my future endeavors. Currently I intend to pursue general surgery as a specialty with a focus in trauma surgery.
As a Hoyas for Science Scholarship recipient, you were selected because your application "demonstrated a commitment to biomedical research and graduate studies at the Masters' level." What do you hope to accomplish here at Georgetown and/or what is your interest in biomedical research or graduate studies?
I hope to accomplish a holistic perspective of medicine. The medical field is commonly characterized as the doctor-patient relationship. However, biomedical research has a huge role in the healthcare our patients receive. By understanding the research aspect of medicine I will be able to provide my patients with a better form of care.
What is your life motto for overcoming challenges and/or supporting diversity and cultural understanding?
My life motto to overcome challenges is to secure who I already am rather than searching for who I want to be. By establishing security within myself, the professional I am will be demonstrated effortlessly. When I'm faced with a new challenge I remind myself who I am and who I am going to be; at which point the challenge becomes nothing more than preparation.
I think this is an important motto to give to the next generation of professional black men and women. Cultural understanding begins when we acknowledge the depths of our own potential for others to comprehend thereafter.