Alison Schug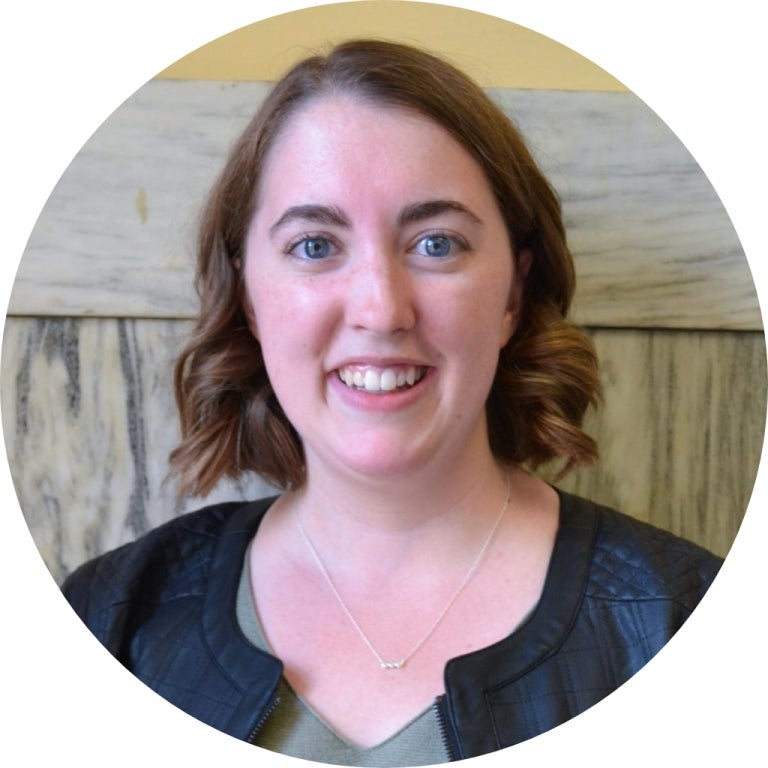 Alison Schug

MS in Integrative Neuroscience
"As a child, I was always asking 'why?' In high school, I spent a summer interning at a plant biology lab where I fell in love with research. A desire to understand more about… developmental disorders led me to neuroscience."
About Alison
Alison Schug is a student in the Master's in Integrative Neuroscience at Biomedical Graduate Education (BGE). She is originally from Dryden, New York, and came to Georgetown in order to gain research experience before applying to other PhD programs. She has always had a passion for science since high school and her interest in developmental disorders drew her to neuroscience.
What made you choose Georgetown University for your MS degree?
After graduating with a Bachelor's in Neuroscience, I knew that I needed to get more research experience before I could consider PhD programs. I spent a year working in a general biomedical lab but was missing neuroscience. I contacted my undergraduate advisor for advice, and she told me that Georgetown was starting a Master's program in Integrative Neuroscience. Given what I knew about Georgetown's renowned academics and the one-year accelerated curriculum of the program, I knew that it would be the perfect fit for gaining the experiences I desired.
What do you hope to do with your degree?
I will be staying at Georgetown to earn a PhD through the Interdisciplinary Program in Neuroscience. I am excited to continue my education at Georgetown and look forward to the experiences and knowledge I will gain through the process. Earning a PhD is a crucial step towards my goal of one day running my own lab and conducting impactful research.
What sparked your interest in the biomedical field?
As a child, I was always asking "why?" In high school, I spent a summer interning at a plant biology lab where I fell in love with research. A desire to understand more about Autism Spectrum Disorders and other developmental disorders led me to neuroscience. I am also passionate about educating the public to help reduce the unfortunate stigmas and misinformation that surround cognitive disorders.
What fictional place would you most like to go?
Hogwarts, of course. You could explore the castle forever and never run out of new places to discover. It would also be amazing to go to a feast in the Great Hall because, after all, delicious food is crucial for any good vacation.
What is the best book or series that you have ever read?
My favorite book is the play Buried Child by Sam Shepard. I could debate the meaning for hours, come up with a thousand interpretations and settle on none of them. It's the sort of work where you find yourself left with more questions than answers; it's a real mental workout!