Ariana Turk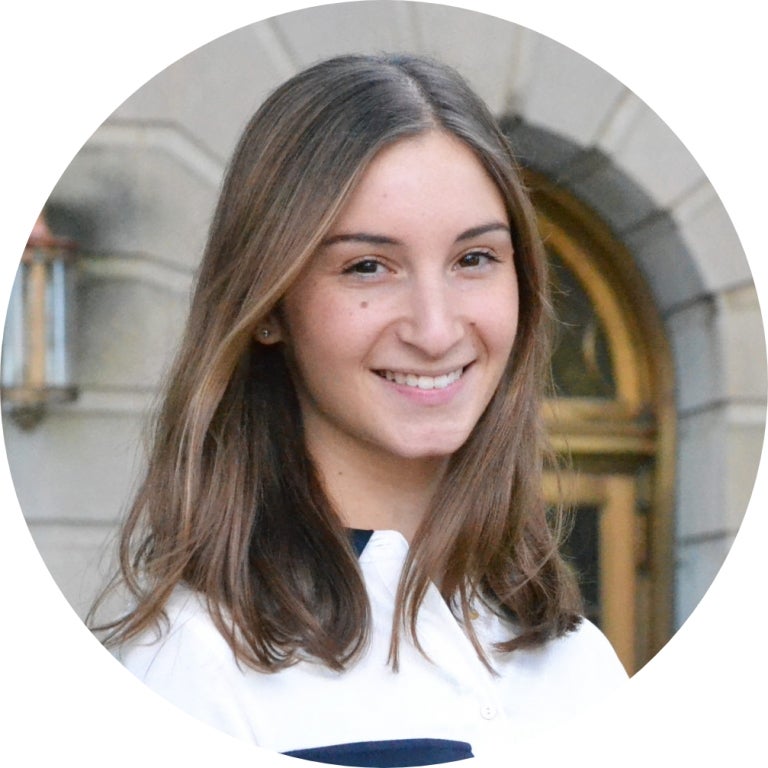 MS in Integrative Neuroscience
About Ariana
Ariana is a student in the Master's in Integrative Neuroscience program at Biomedical Graduate Education (BGE). She is originally from Sharon, Massachusetts and moved to DC in the Fall of 2018. Ariana hopes to become a physician. 
What made you choose Georgetown University for your MS degree?
After undergrad, I knew I wanted to continue studying and researching neuroscience and Georgetown's program allowed me to do both. The Master's in Integrative Neuroscience program at Georgetown is unique in that we spend ample time in the classroom learning and discussing a wide range of topics in neuroscience but we also spend time honing in on research skills by working in a lab on a research project throughout the entire year.
What do you hope to do with your degree?
I hope to use the knowledge and experiences I gain to lead me on a path to becoming a well-rounded physician.
What sparked your interest in the biomedical field?
Since high school, I was told that I would not succeed in science-based subjects. When I went off to college I was, of course, nervous to take science courses but ultimately did and realized I actually could do well in science courses and enjoyed the material. From then on I wanted to continue to learn and thinking critically about science, pursue further education and hopefully a career in the biomedical field.
Who or what inspires you?
I am inspired by my entire family. We all have our own strengths and talents and use those as tools to push each other to become our best selves.
Aside from necessities, what is one thing could you not go a day without?
Probably pasta, I usually eat a bowl of pasta at least once a day.