Christina VanBuren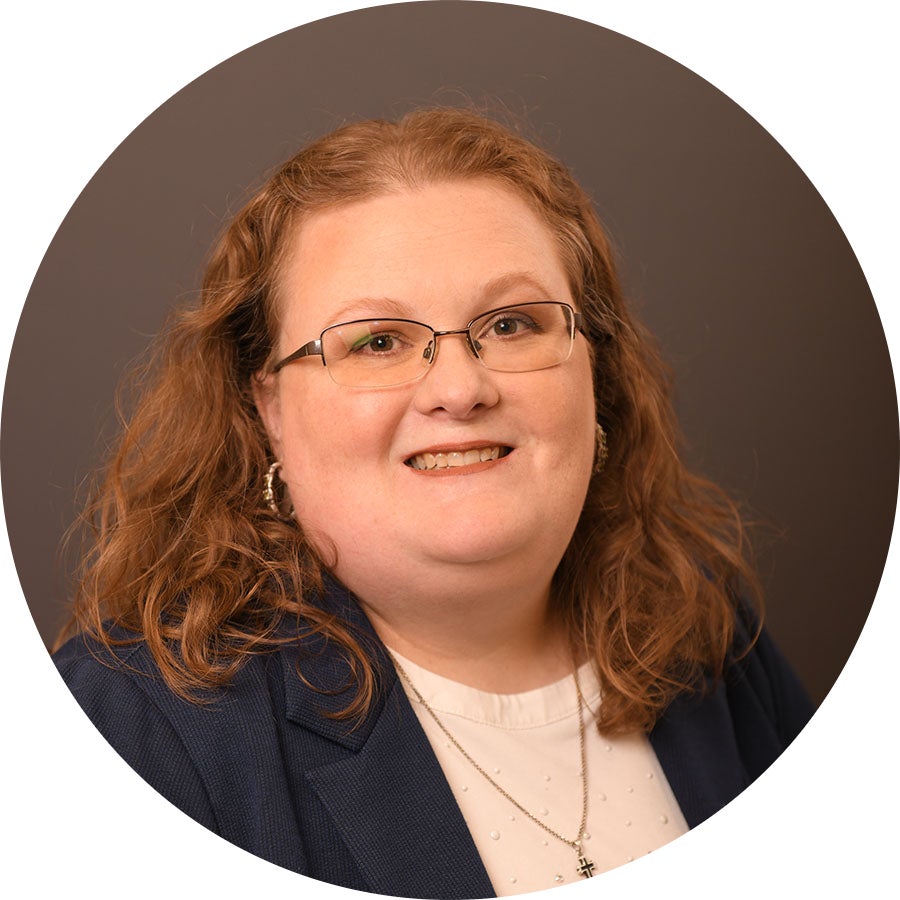 2022 Federal Academic Alliance Scholarship Recipient
About Christina
Christina VanBuren is from Columbia, Missouri. Before coming to Georgetown Biomedical Graduate Education, Christina earned a B.S. in Health Information Administration from Stephens College.
Why did you choose Biomedical Graduate Education at Georgetown University?
When I decided to return to school I wanted a program that would fit into my life. The executive master's program in Biomedical Graduate Education at Georgetown offered me that. I want to improve and grow within my chosen field, and the Executive Master's in Clinical Quality, Safety & Leadership is what I was looking for.
What do you hope to accomplish here at Georgetown and/or what is your interest in biomedical research or graduate studies?
I hope to become a leader in my already actively employed field. I want to bring the best quality and safety to the patients that walk into the hospital where I work.
What community service activity has meant the most to you?
The community service that means the most to me would have to be volunteering to teach/lead the Little Ones Large Group time during Sunday mornings at my church, The Crossing. I do this with my teenage son, and getting to sing songs and see the smiles on two- and three-year-olds' faces as they learn about the Bible brings me great joy. I also learn from them and their joy in small things like a bubble machine and some happy music.
Is there anything else that you would like to share?
Deciding to go back to school at the age of 39, when my oldest son has just two years left in high school, was a scary decision for me. I have a good job; why should I add on school and put myself in debt? However, I know that this will be the best thing for me and to show my sons (the younger one still in middle school) that it's never too late to keep improving yourself.
With the support of my husband and sons and my faith, I look forward to this next chapter in my life. "For God has not given us a spirit of fear and timidity, but of power, love, and self-discipline." 2 Timothy 1:7