Hannah Tytus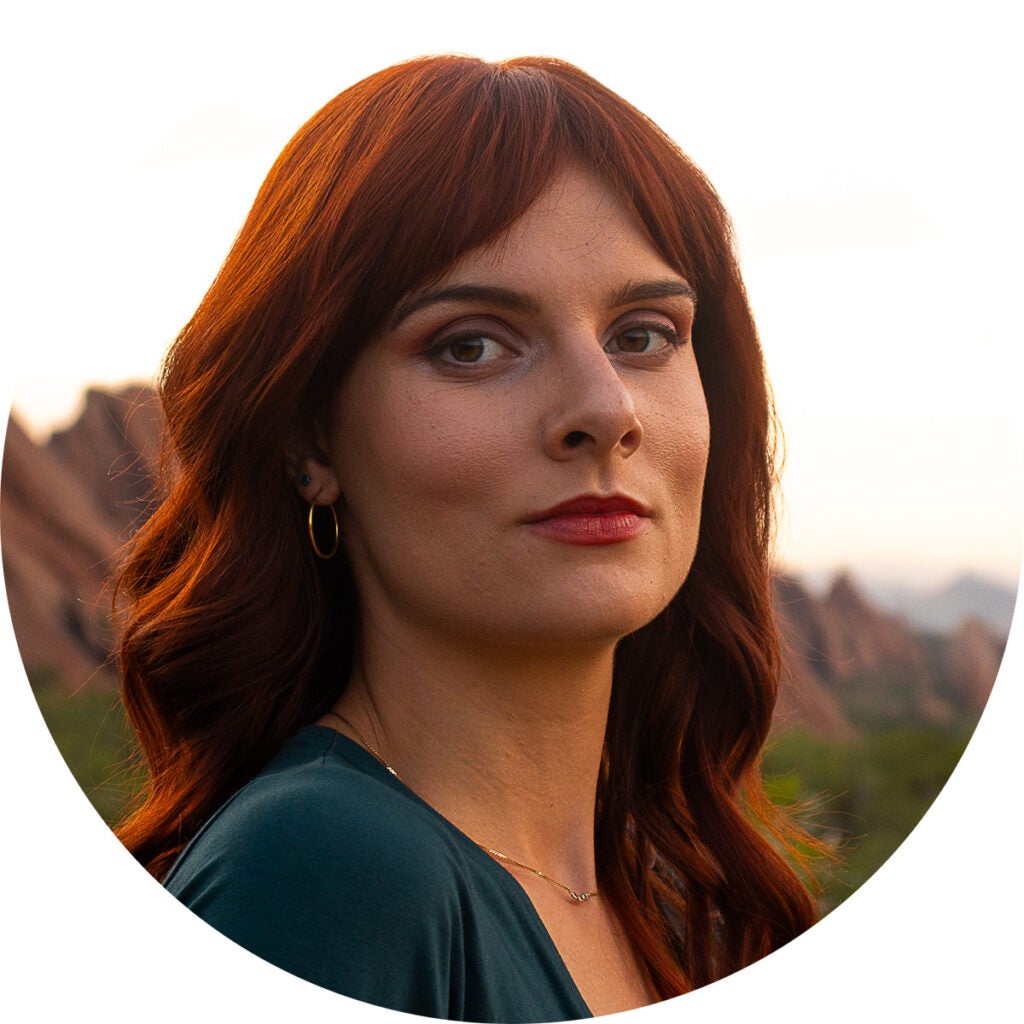 2023 Hoyas for Science and Ignatian Hoya Recipient
M.S. in Integrative Medicine & Health Sciences
About Hannah
Hannah Tytus is from Cincinnati, Ohio. Before coming to Georgetown Biomedical Graduate Education, she earned a Bachelor of Arts in Anthropology and Communication from The University of Alabama.
How do you approach challenges in your life?
I recognize adversity as a lesson waiting to be learned. When I maintain a growth-oriented mindset, every challenge becomes a lesson in disguise: Failure teaches resilience, rejection teaches vulnerability, and burnout teaches balance. Any experience, no matter how painful, can teach us something about ourselves that helps us move through the world with more grace, curiosity, and wisdom.
How do you support diversity and cultural understanding?
Humans are wildly resilient. When given the right environment and resources, each one of us is capable of transformative healing. I consider it my obligation to clear the path, addressing the limitations of the healthcare system so that future generations do not have to endure what we tolerate in the present. The future of medicine is inclusive of all bodies, backgrounds, and lived experiences. I believe amplifying the voices of our most marginalized neighbors is the key to realizing a world in which all people are empowered to heal.
What led you to pursue graduate studies?
While conducting clinical research in hematological oncology, I was confronted with research inequity daily. Medical research systemically excludes people of color, indigenous people, and those who exist outside of the gender binary. At Georgetown, I hope to gain critical research skills so that I may help build a body of research data and contribute research designs that are more inclusive of all people.
During my travels, I often witnessed traditional medical wisdom being supplanted by Western biomedical intervention. The Georgetown IMHS program emphasizes integration of diverse medical paradigms, an alternative to the historical imposition of Eurocentric health concepts onto the global population. I believe that decolonizing our approach to global health is necessary to repair intergenerational inequities and improve health outcomes for all.
What do you want to do after earning your degree?
I am interested in the democratization of medicine. In the future, I hope to pursue a Ph.D., studying the intersection of medicine, imperialism, patriarchy, and climate justice. One day, I aspire to use that knowledge to build a center for inclusive, holistic healing.
Our access to healing is directly impacted by our social, political, and economic histories. I am learning how to do my part in decolonizing medicine and hope to witness the integration of diverse Whole Medical Systems into primary care settings in my lifetime.
What motivates you?
I am motivated by the womxn and gender nonconforming folx in my life who insist upon courage, empathy, and justice. I am blessed to know many people who choose courage in the face of injustice and who teach me how to speak up in small but critical moments.
New research frontiers invite us to question the foundations of our healthcare system and how we can rebuild it to be authentically patient-centered. There is a great momentum growing for diversity of thought, research, and care in medicine – the field is moving, and I am excited to move with it.