Jaquantey Bowens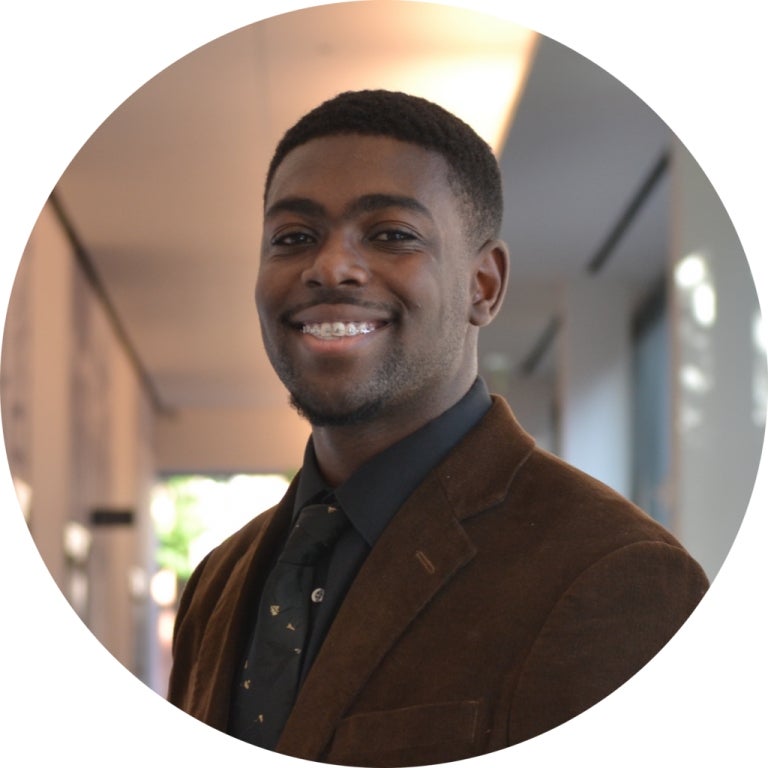 2018 Hoyas for Science Recipient
About Jaquantey
Before coming to Georgetown's Biomedical Graduate Education, Jaquantey studied at Tennessee State University where he earned his Bachelor of Science in Biology.
Why did you choose Biomedical Graduate Education at Georgetown University?
In the year of 2014, I lost two of the most important people in my life. My grandfathers. In the early part of the year, the first passed away from a heart attack induced by atherosclerotic cardiovascular disease. Towards the end of that summer, the second would also pass away from a heart attack. However, this one was induced by congestive heart failure. Ever since that year, it has been my driving passion to become a physician- scientist. In the clinic, I aspire to become either an interventional cardiologist or heart transplant surgeon. In the laboratory, I aspire to work as a pharmacologist. Specifically, I want to become the principal investigator of a 25 member team of researchers who construct cures and treatments for an array of cardiovascular diseases. My leading interests are atherosclerotic cardiovascular disease, congestive heart failure, and pulmonary arterial hypertension. I want to be apart of a team of researchers that revolutionizes the world of medicine, and advances patient care. Therefore, why not Georgetown? The Georgetown University Medical Center offers a top-tier, rigorous, one-year MS in Pharmacology program that will not only introduce me to the amazing world of pharmacology & drug construction, but also prepare me to become a great physician-scientist. The curriculum will accommodate my interests of becoming a doctor and a researcher. Hoya Saxa!
As a Hoyas for Science Scholarship recipient, you were selected because your application "demonstrated a commitment to biomedical research and graduate studies at the Masters' level." What do you hope to accomplish here at Georgetown and/or what is your interest in biomedical research or graduate studies?
Academically, I aspire to learn more about the interesting nature of pharmacokinetics and pharmacodynamics throughout my time in the MS in Pharmacology program at the Georgetown University Medical Center. In regards to research, I am looking forward to working with Dr. Yuichiro Suzuki and Dr. Nataliia Shults to investigate the effect that pulmonary arterial hypertension & right ventricular heart failure have on cardiomyocyte cells in rat hearts. Non-academically, I am looking forward to networking and meeting a multitude of amazing people from across the world. I am also look forward to serving as the Master's Liason for the GU Medical Center Graduate Student Organization and the MS in Pharmacology Representative in the GU Graduate Student Government Organization. Towards the later apart of my first semester, I plan to serve as a member of Georgetown University's Hypothermia Outreach Team.
What is your life motto for overcoming challenges and/or supporting diversity and cultural understanding?
"Improvise. Adapt. Overcome. If your actions inspire others to dream more, learn more, do more, and become more, you are a leader."