Lauren D'Ortona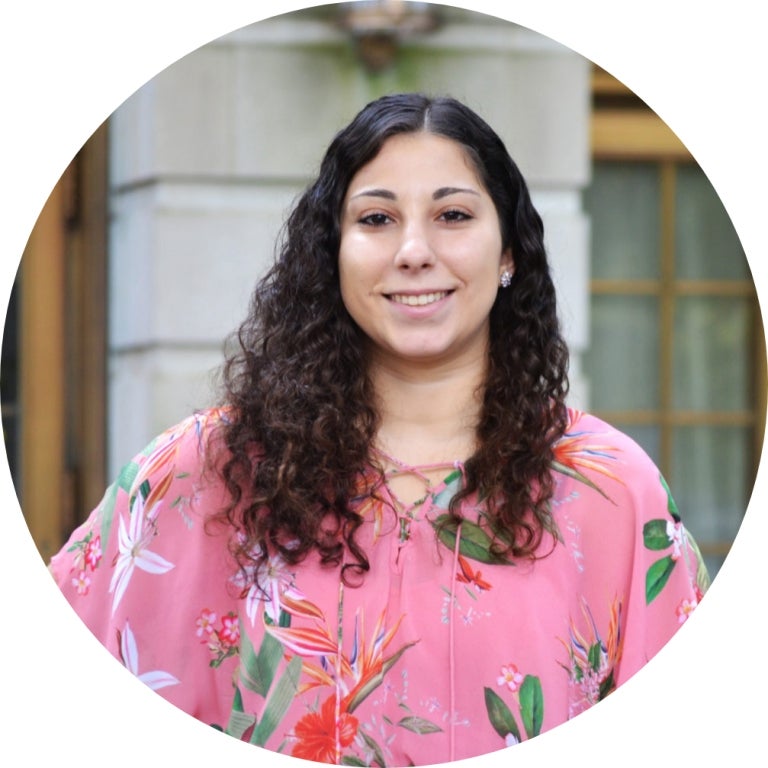 MS in Integrative Neuroscience
About Lauren
Lauren D'Ortona is a student in the MS in Integrative Neuroscience. She is originally from Washington Township, New Jersey. Interesting fact, Lauren participated in two different 5ks on the same day this past summer.
What made you choose Georgetown University for your MS degree?
Due to the incredible laboratory research opportunities and rigor of Georgetown's academic programs, I knew it would be the perfect university to attend for my Master's degree. After pursuing neuroscience research for 3 years in college, I knew my passion for it had to continue beyond undergraduate, so I applied to the Integrative Neuroscience program when I came across an informative flyer for it. I was confident that attending Georgetown would further my expertise in the field of neuroscience and ultimately prepare me for all my future endeavors.
What do you hope to do with your degree?
My ultimate goal has always been to attend medical school. I hope to continue researching neurodegenerative disease while I am a medical student and eventually pursue a residency in neurology or neurosurgery. With the knowledge and experience gained from my Master's degree, I hope to further explore the mechanisms underlying incurable neurological diseases so that I am better equipped to treat and manage the symptoms of my future patients.
What sparked your interest in the biomedical field?
My interest in the biomedical field was sparked once I volunteered in the Neonatal Intensive Care Unit at my local hospital. As I cared for the newborns, who were withdrawing from the opioids their mothers exposed them to in utero, I constantly thought about the potential developmental and cognitive delays they were going to face in the future. I was instantly captivated and pondered questions only biomedical research could potentially answer; since then, it has been my goal to focus my studies on the developing brain, especially when exposed to toxins or injury.
What is a unique hobby of yours?
I enjoy participating in themed 5k races that raise money and support for various organizations, such as the Stand Up to Cancer charity – I even participated in two different 5ks on the same day this past summer!
What is the best thing (non-academic) you like about your program?
The best part about my program is all of the other students in it – everyone is so friendly and supportive of each other; I am always impressed by the knowledge and diverse experiences each of my classmates brings to our program, and I am lucky to work and learn alongside them! We have all formed friendships in such a short amount of time, and will be competing in Georgetown's graduate flag football league under the name 4th and Glial!