Malak Mackie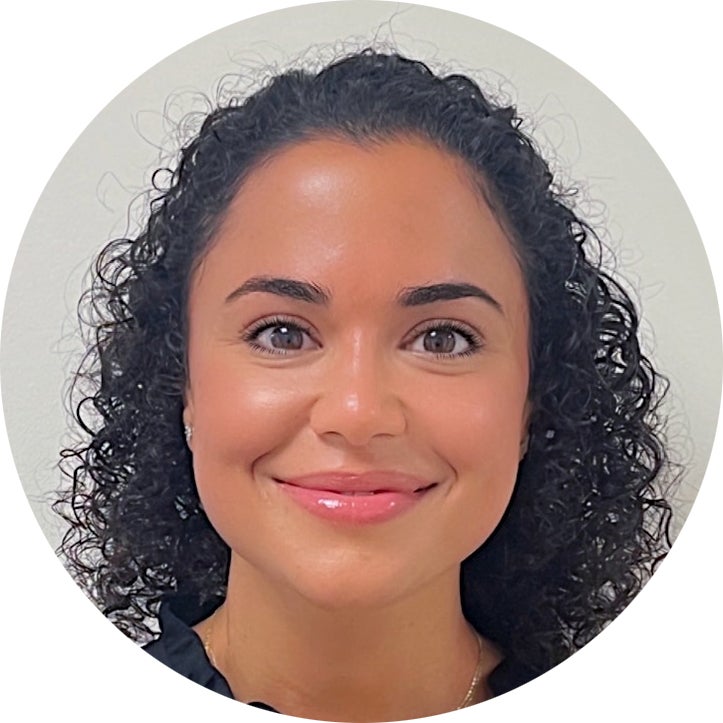 GU IMSD Fellow
2023 Cohort
The Georgetown University Initiative for Maximizing Student Development (GU IMSD) is designed to develop a diverse cadre of doctoral scholars prepared for careers in the biomedical scientific workforce. Our incoming GU IMSD Fellows share their interests, career goals, and advice for aspiring Ph.D. students.
About Malak
Malak Mackie is pursuing a Ph.D. in Biochemistry and Molecular & Cellular Biology at Georgetown. She previously earned a Master of Science in Biotechnology, Biodefense, from American University and a Bachelor of Science in Biology from the University of Michigan.
What are your research interests? How did you become interested in your area of study?
Patient care in transfusion medicine and molecular pathology and diagnostics laboratories have driven my biomedical research interests in the direction of clinical and translational as well as proteome-based pathology research.
What do you hope to gain from the GU IMSD program?
I hope to gain access and membership into various research networks and associations, creating a lifelong team who share the same objectives geared towards the advancement of science and research.
How have your previous experiences or your background influenced your personal/professional development, scientific interests and/or career goals?
My work experience and educational pursuits have always been in alignment with my intellectual interest in biomedical science. Teaching at American University and my role here at Georgetown University hospital as a medical laboratory scientist (Transfusion Medicine, Molecular Pathology and Diagnostics) have broadened my scope leading me to the Ph.D. in Biochemistry and Molecular & Cellular Biology. This doctoral program is the best way for me to continue contributing to biomedical science and academia, by expanding my knowledge and growing my laboratory skill set.
What advice do you have for applicants wishing to pursue doctoral programs?
To make a difference in the world of biomedical science, acquiring the power to make those changes will come from the knowledge and experiences gained in the Biochemistry and Molecular & Cellular Biology Ph.D. program.There also comes strength in numbers; the network of research scientists you are welcomed into becomes your motive force, driving you toward a future of great discovery.