Samuel Allsup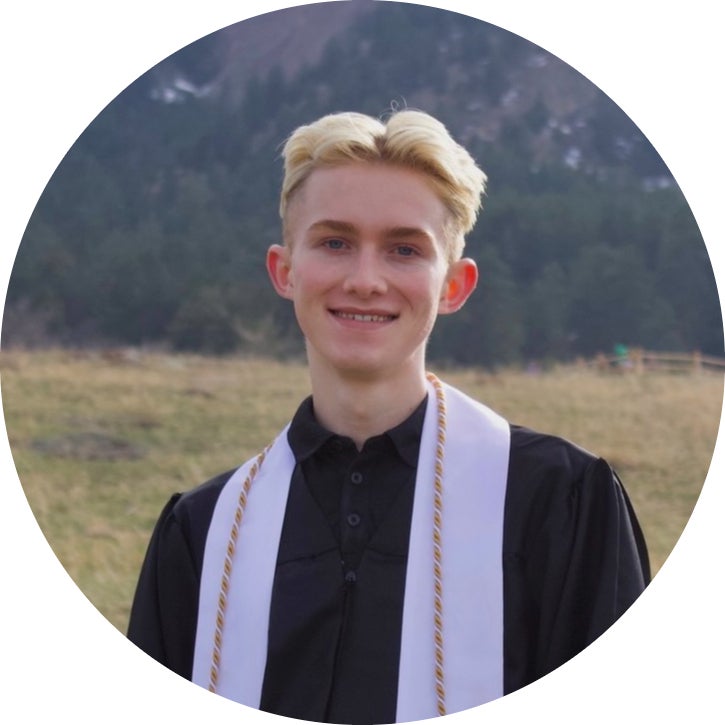 GU IMSD Fellow
2022 Cohort
The Georgetown University Initiative for Maximizing Student Development (GU IMSD) is designed to develop a diverse cadre of doctoral scholars prepared for careers in the biomedical scientific workforce. Our incoming GU IMSD Fellows share their interests, career goals, and advice for aspiring Ph.D. students.
About Samuel
Samuel Allsup (he/him/his) is pursuing a Ph.D. in Biochemistry & Molecular Biology at Georgetown. He previously earned a Bachelor of Arts in Integrative Human Philosophy from the University of Colorado Boulder.
How did you become interested in your area of study?
I became interested in biochemistry because it was a way of answering questions I had about how certain processes work on a molecular level, and I am interested in pharmaceutical and biomedical development.
What do you hope to gain from the GU IMSD program?
I hope the program will build a community, and also help me be able to categorize and assess my own strengths and identify areas for additional work.
How have your previous experiences or your background influenced your personal or professional development, interests or career goals?
I began my undergraduate career with a plan to attend a medical doctoral program, and was actually supposed to start one, but after realizing I much preferred research, I switched to a Ph.D. track. My interest in medicine and health has influenced the areas of research I want to pursue, specifically those involving pharmaceuticals and toxicology.
What advice do you have for applicants who want to pursue doctoral programs?
Have an organized plan, know your due dates, and make sure there are labs at each school you are genuinely interested in.