Sierra Cole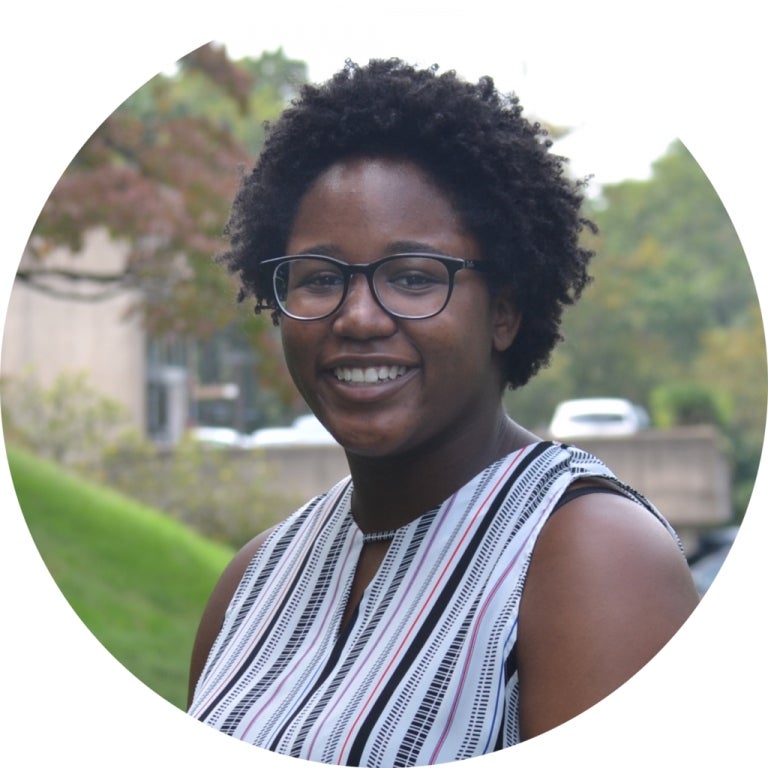 2018 Hoyas for Science Recipient
About Sierra
Sierra was born in Heidelberg, Germany but lived in Chatham, Virginia once moving to the United States. Before coming to Georgetown's Biomedical Graduate Education, Sierra studied at Spelman College, where she majored in Health Science.
Why did you choose Biomedical Graduate Education at Georgetown University?
I chose the Physiology & Biophysics, Complementary & Alternative Medicine (CAM) program because I wanted to get a different outlook on how other practitioners approach medicine. I would like to go to school for Osteopathic Medicine and I feel the rigorous curriculum will help me with that.
As a Hoyas for Science Scholarship recipient, you were selected because your application "demonstrated a commitment to biomedical research and graduate studies at the Masters' level." What do you hope to accomplish here at Georgetown and/or what is your interest in biomedical research or graduate studies?
I hope to use this background knowledge from the CAM program to help guide me through my future career. I also would like to do more research concerning the environment or CAM modalities.
What is your life motto for overcoming challenges and/or supporting diversity and cultural understanding?
Take everything as it comes. This reminds me to stay aware, but not to overwhelm myself with the different challenges that I may face.