Stephanie Zapata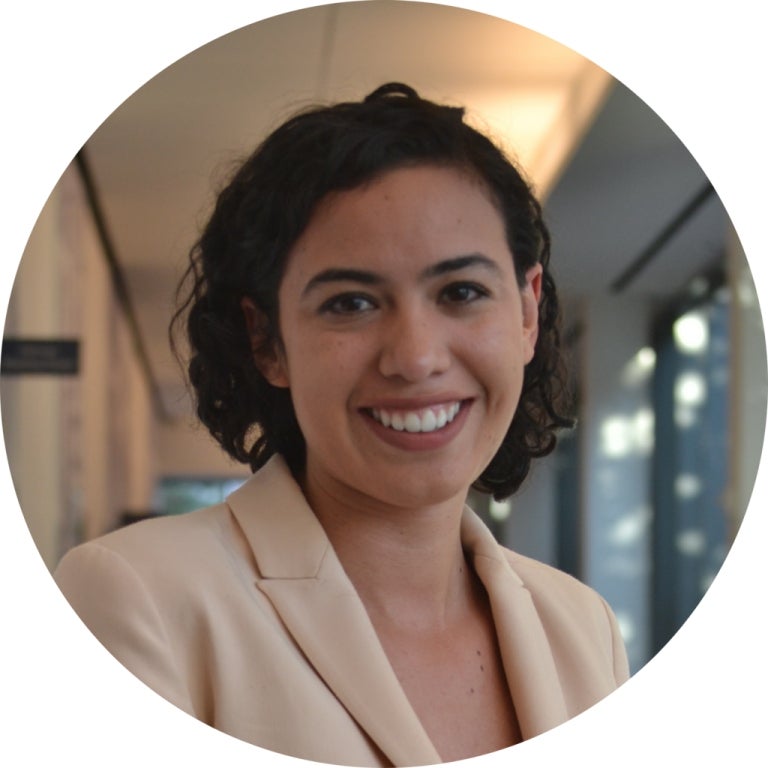 2018 Hoyas for Science Recipient
About Stephanie
Stephanie is from Huntington Beach, California. Before coming to Georgetown's Biomedical Graduate Education, Stephanie studied at UC San Diego where she studied Cognitive Science with a specialization in the clinical aspects of cognition. 
Why did you choose Biomedical Graduate Education at Georgetown University?
 I chose Biomedical Graduate Education at Georgetown University because it houses the program in Complementary and Alternative Medicine. This program encompasses a unique curriculum and a wide variety of academic and networking opportunities that I could not find at any other institution.  
As a Hoyas for Science Scholarship recipient, you were selected because your application "demonstrated a commitment to biomedical research and graduate studies at the Masters' level." What do you hope to accomplish here at Georgetown and/or what is your interest in biomedical research or graduate studies?
By working with Latino populations in underserved areas in California, and through personal experience, I witnessed a common theme of resistance and stigmatization towards medication and allopathic approaches to mental health. By directly providing integrative interventions such as mindfulness, art therapy, and yoga in my position as an Outreach and Engagement Specialist at a nonprofit, I witnessed a strong interest from clients in these modalities as well as immense improvement over time. Through my graduate studies at Georgetown, I am interested in gaining a more in depth learning about these evidence-based approaches so that I may add to the research literature and consciously serve mental health patients in the future. 
What is your life motto for overcoming challenges and/or supporting diversity and cultural understanding?
As a Kundalini Yoga instructor, I have embraced the phrase, "Sat Nam", which means "truth is my identity". Being true to myself and my passion has ultimately allowed me to face challenges and go in the direction of my dreams, no matter how difficult the obstacles may seem. My desire to help disadvantaged and marginalized communities drives my motivation and continuously overrides any doubts, uncertainties, or anxieties I have had along my path.