Sydney N. Ogden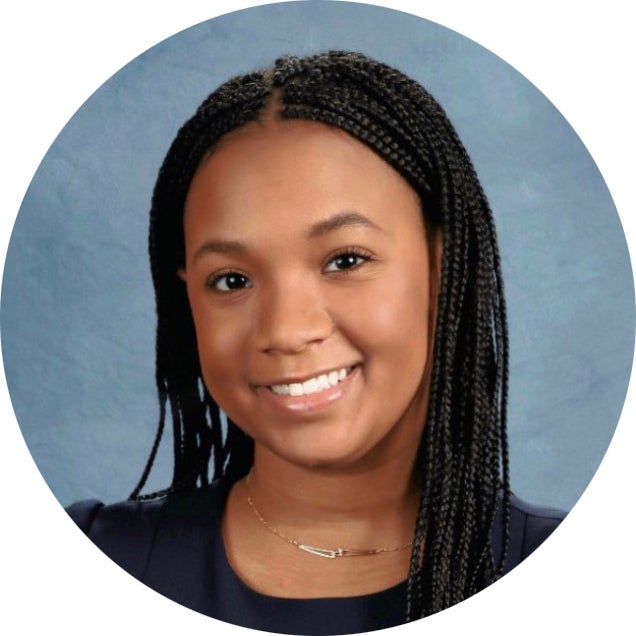 2023 Hoyas for Science Recipient
M.S. in Health Informatics & Data Science
About Sydney
Sydney N. Ogden is from Fairfax Station, Virginia. Before coming to Georgetown Biomedical Graduate Education, she received a bachelor's degree in Health Science from Howard University.
What led you to pursue graduate studies?
While I was in undergrad, I realized that a clinical career wasn't the right fit for me anymore. I felt unsure about my future until I discovered the field of health informatics. It seemed like a great fit because it allowed me to blend my passion for technology with a career in healthcare. Plus, since getting a master's degree had always been a personal goal of mine, I saw this as the perfect opportunity to shift my focus toward health informatics.
What is your academic focus? What sparked your interest in it?
I have chosen to specialize in healthcare informatics, a field that integrates technology to enhance the healthcare industry. Growing up, I learned my strengths lay with technology and found ways to learn more about this rapidly evolving field. My interest with technology aligns harmoniously with my deep-rooted passion for healthcare. This program enables me to effectively merge these two interests in my chosen career path.
Why did you choose Georgetown BGE for your graduate studies?
I selected the M.S. in Health Informatics & Data Science program because I sought to be part of a university renowned for its commitment to workforce readiness. Consistency in their dedication to students and outstanding professor-student relationships were paramount to me. Additionally, the program's location and duration aligned perfectly with my goals.