Jenesis Gayden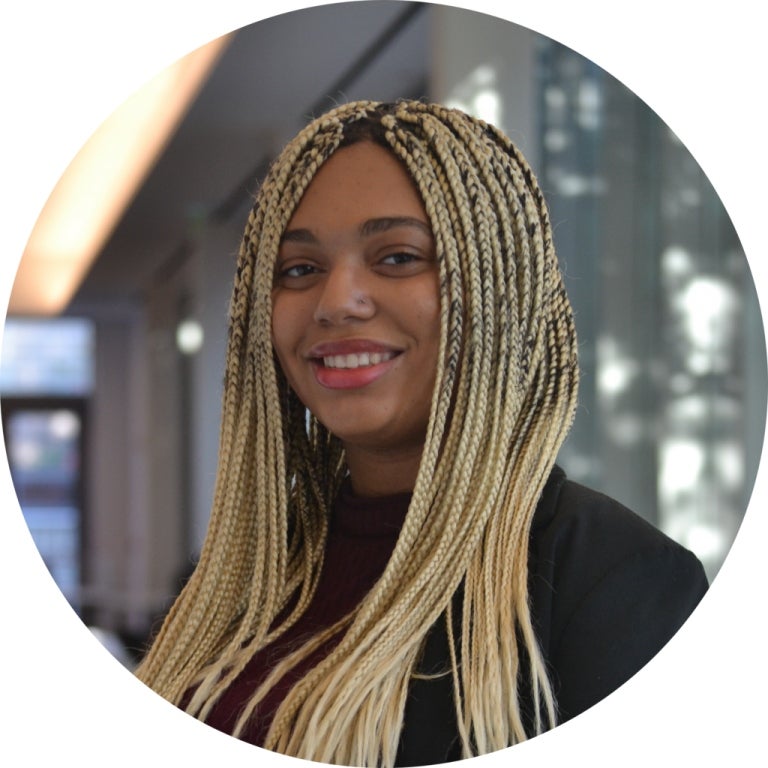 2018 Hoyas for Science Recipient
About Jenesis
Jenesis is from Indianapolis, Indiana. Before coming to Georgetown's Biomedical Graduate Education, Jenesis studied at Syracuse University where she majored in Psychology. 
Why did you choose Biomedical Graduate Education at Georgetown University?
Georgetown University's Biomedical Graduate Education instantly drew me because of its curriculum. I knew I would be immersed in my passion – neuroscience. Additionally, the science policy/global health electives attracted me because I am very interested in not only doing research but also taking my knowledge into the realm of policy and public health.
As a Hoyas for Science Scholarship recipient, you were selected because your application "demonstrated a commitment to biomedical research and graduate studies at the Masters' level." What do you hope to accomplish here at Georgetown and/or what is your interest in biomedical research or graduate studies?
While at Georgetown, it is my hope to learn how to be a great researcher. I want to learn how to think critically about my field in order to solve some of the neurological problems facing the world today. My research interests include neurodegenerative disease, neuropsychology, and neurotoxins.
What is your life motto for overcoming challenges and/or supporting diversity and cultural understanding?
Diversity is a teacher; you can learn an important lesson from everyone's walk of life.