Mahnoor Mukarram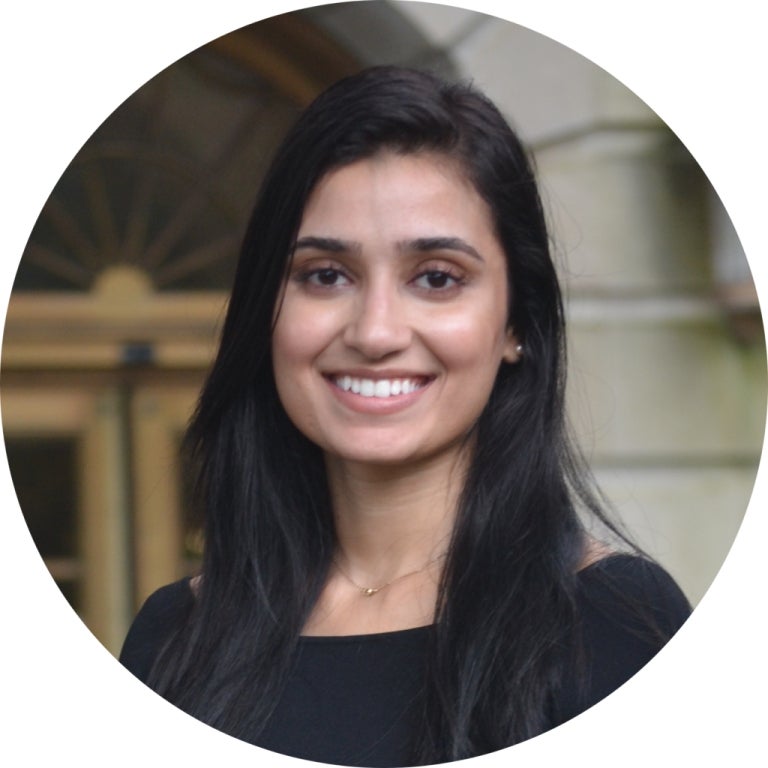 2018 Hoyas for Science Recipient
About Mahnoor
Before coming to Georgetown's Biomedical Graduate Education, Mahnoor studied at Barrett, the honors college at Arizona State University where she majored in Psychology.
Why did you choose Biomedical Graduate Education at Georgetown University?
The Systems Medicine program at Georgetown University is the first and the only one of its kind to study the emerging biomedical field that relies on systems biology approaches and tools in solving biomedical problems. As an aspiring physician, I understood the importance of being well-versed in this unique – yet integral – aspect of medicine and decided to pursue this degree to better prepare myself as a holistic doctor.
As a Hoyas for Science Scholarship recipient, you were selected because your application "demonstrated a commitment to biomedical research and graduate studies at the Masters' level." What do you hope to accomplish here at Georgetown and/or what is your interest in biomedical research or graduate studies?
I plan to enrich the Biomedical Graduate Education's community with a highly personal, and unique sense of diversity and cultural understanding. Serving as a role model for future students, I want to offer the reassurance that no goal is unattainable, and no challenge is too difficult— that they too, can succeed with a community willing to support them
What is your life motto for overcoming challenges and/or supporting diversity and cultural understanding?
My life motto for anything is, "If there is will, there is a way." Adversity is but a stepping stone in the face of a greater calling- the same stepping stone that molds you into who you are meant to become.