Rodolfo Miller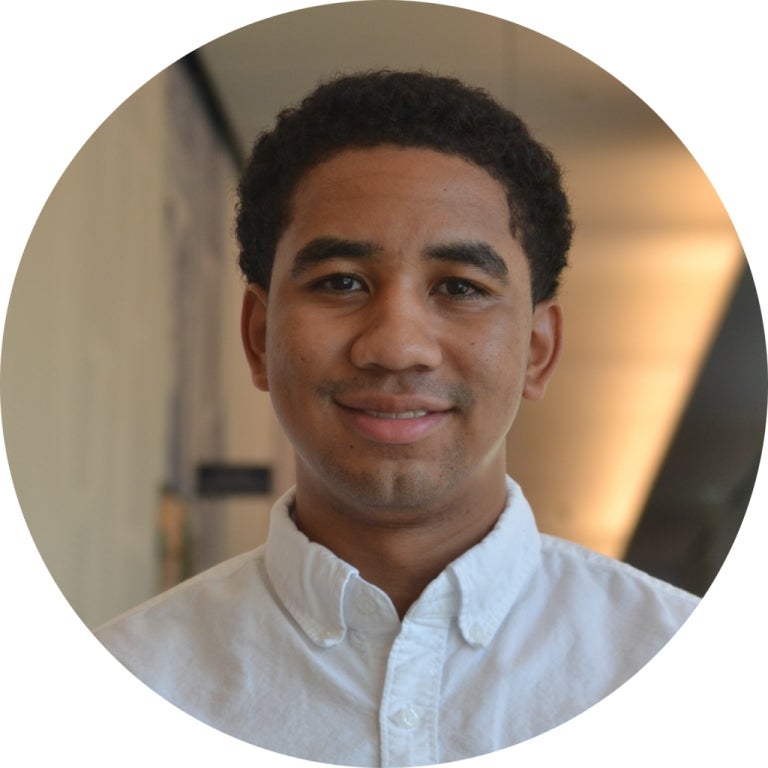 2018 Hoyas for Science Recipient
About Rodolfo
Rodolfo is from Orangeburg, South Carolina, but immigrated to Brooklyn New York. Before coming to Georgetown's Biomedical Graduate Education, Rodolfo studied at the University of South Carolina, where he majored in Exercise Science. 
Why did you choose Biomedical Graduate Education at Georgetown University?
I choose BGE at Georgetown because I wanted to expand and enhance my understanding of the human brain.  The curriculum of the master's program in neuroscience here at Georgetown offered the best opportunity to bridge the gap between my undergraduate education in exercise science and my current interest in brain research.  The spectrum of opportunities within the neuroscience field are vast but the hands on training in research built into the master's program will give me the insight to decide the specific area that I will choose as I further my academic progression.
As a Hoyas for Science Scholarship recipient, you were selected because your application "demonstrated a commitment to biomedical research and graduate studies at the Masters' level." What do you hope to accomplish here at Georgetown and/or what is your interest in biomedical research or graduate studies?
My focus in life has always been progression and growth.  I seek out opportunities that can advance my development as a student, scientist, and human being.  While enrolled at Georgetown, I hope that I am able to increase my understanding of not only neuroscience but of the world at large.  I see Georgetown as a cultural hub and I feel that I have already met so many people with very different life experiences compared to my own.  This type of interaction is fundamental for shaping a world where we can all coexist in order to attain better outcomes for all.
What is your life motto for overcoming challenges and/or supporting diversity and cultural understanding?
Trust the process.